Dell Android MID tipped for CES 2010 launch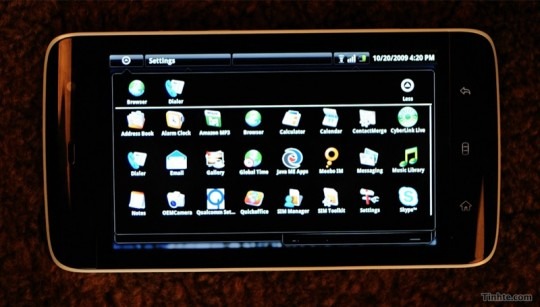 Only this morning we were pondering why Apple gets all the decent tablet rumors, and now Dell have stepped – or been pushed – into the fray.  According to Pocket-lint, their unnamed sources have spilled the beans on an incoming Dell Android tablet, bigger than a smartphone but smaller than a regular netbook, arriving at CES 2010 in January.  To us, it sounds a whole lot like the Dell Streak we spotted back in October.
The device is expected to have a 5-inch touchscreen and see a UK launch "in the new year".  Although the site gives no details on its sources, it does suggest that the information has come from several insiders rather than just the one tipster.
Of course, just as we said about ASUS earlier, Dell is no stranger to rumors about upcoming Android devices.  While the company has officially announced a smartphone that runs the open-source OS, the Dell Mini 3i, there was speculation earlier in the year about an Android MID after reporters spotted a prototype in Dell's engineering labs.  That was followed by leaked images and video of the so-called Dell Streak, a 3G Android MID with – you guessed it – a 5-inch touchscreen, believed to be landing on AT&T at some point in 2010.
Dell Streak gallery: