Dell Streak MID landing 2010 on AT&T claims paper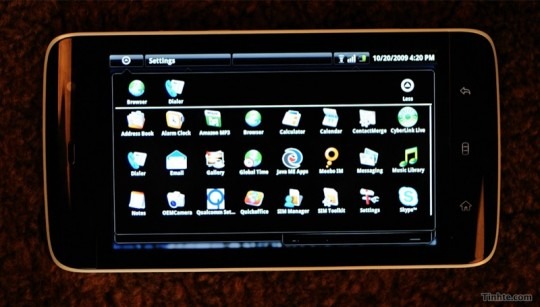 Having been spotted in prototype form last month, Dell's Streak MID has received another shot of intrigue with Chinese rumor-monger Commercial Times claiming knowledge of both a manufacturer and a US carrier partner.  According to their report, the Streak will be built by Qisda and released in the US with AT&T data in 2010.
According to the details we've already seen, the Dell Streak has a 5-inch WVGA 800 x 480 touchscreen, Android 2.0 Donut OS, WiFi, Bluetooth and 3G WWAN connectivity.  There's also a 5-megapixel camera with dual-LED flash, a microSD card slot and a 1,300mAh battery, while the early pictures we saw noted that the prototype in-hand was seemingly a US-spec model.
Interestingly, the Commercial Times report claims that Qisda will be responsible not just for the Streak but for several Dell MIDs, indicating that the company is planning a range of devices.  That would certainly fit with earlier comments from the company, which suggested that they were considering multiple screen sizes ranging from 4- to 12-inches.