Dashboard tech the worst part of car ownership says Consumer Reports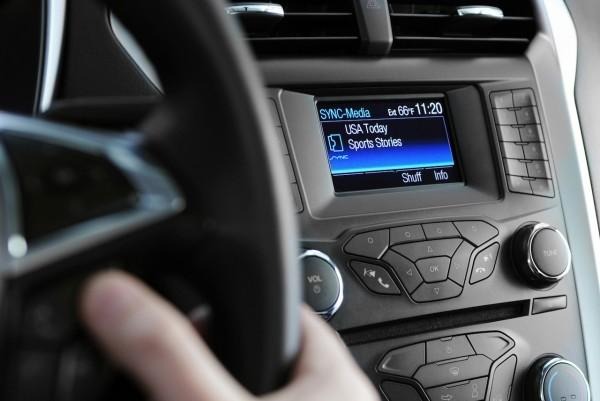 Complex, confusing, and frustrating car dashboards are now the most disappointing part of car ownership, a new survey suggests, with wonky infotainment coming in for renewed criticism from owners. Navigation, multimedia, and social networking features are spreading across many new vehicles, but lackluster user experiences – especially in brand new systems – are not only driving owners crazy but having a meaningful impact on their overall ratings.
"It turns out automakers aren't the ideal source for sophisticated, cutting-edge infotainment electronics," Consumer Reports suggests, with no shortage of snark.
The slam comes after the notorious reviews organization sifted through feedback from over a million car owners. Infotainment systems are now "the leading source of trouble among new cars," the research found.
In fact, the only saving grace comes, a little perversely, from the older tech. MyFord Touch and HondaLink both get name-checked as having improved, though that's only because Ford and Honda had time to polish the rough edges off their aging tech.
Meanwhile, adding new kit to a well-considered car can tarnish its reputation considerably, it turns out. The Jeep Grand Cherokee tumbled in the listings, Consumer Reports says, because owners of the 2014 model hated the Chrysler Uconnect system.
It's not the first time in recent months that we've seen infotainment bear the brunt of owner critique. Back in August, J.D. Power's annual driver satisfaction survey found a mix of disappointment and apathy when it came to in-car entertainment, with speech control singled out for particular ire.
In fact, just how useful – and how much they save drivers from distraction from the road ahead – speech control actually is has come into question, with independent research suggesting that in most cars they're far more confusing than they should be.
SOURCE Consumer Reports