Car tech and Siri slammed for driver distraction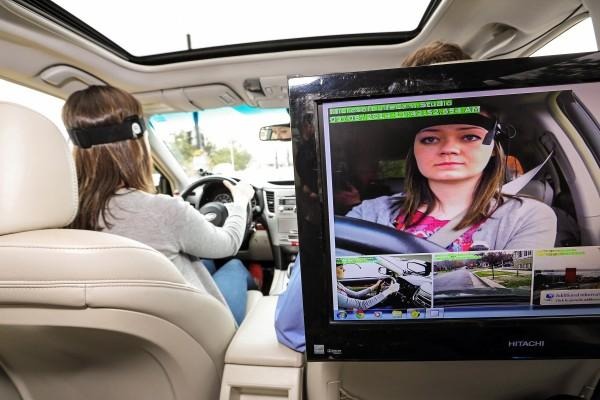 Capable but complex infotainment systems built into modern car dashboards are dangerously distracting, a driver safety study has concluded, while voice controlled systems like Apple's Siri have been equally criticized. Hands-free tech intended to maintain a driver's grip on the wheel can, ironically, cause greater cognitive distraction than actually picking up a phone, a study by the AAA and the University of Utah revealed, testing a number of basic tasks like making calls or changing radio station across cars from Toyota, Mercedes, and other marques.
A five point scale for driver distraction was established, with 1 being a baseline of no distractions, and 5 representing the sort of extreme distraction of trying to perform complicated math and memorization tests while simultaneously driving. Earlier testing in 2013 by the same university found that even when drivers were watching the road, they could still be sufficiently distracted by hands-free systems to miss a pedestrian walking out in front of their vehicle.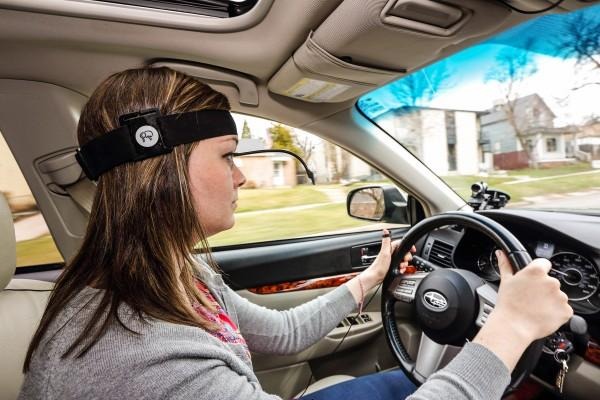 In this latest study, 162 students and volunteers at the university were fitted with brain activity headsets, heart-rate monitors, and other testing equipment, and used a variety of test rigs ranging from driving simulators through to real cars on the streets of Salt Lake City.
Of the preinstalled car systems, Toyota's Entune was the most successful, rated 1.7 for distraction. Hyundai's Blue Link came in at 2.2, while Chrysler's UConnect scored 2.7. Ford SYNC with MyFord Touch scored 3.0, and Mercedes-Benz's COMAND came in at 3.1.
Worst of the five tested was Chevrolet's MyLink, rated 3.7 for driver distraction.
Meanwhile, another study examined how different tasks compared for the distraction they involved when using voice commands. Simplest were issuing basic instructions for tuning the radio or adjusting the climate control, though such tasks still ranked 1.88 on the distraction scale.
Natural voice systems were found to be less distracting than more generic, computerized voices.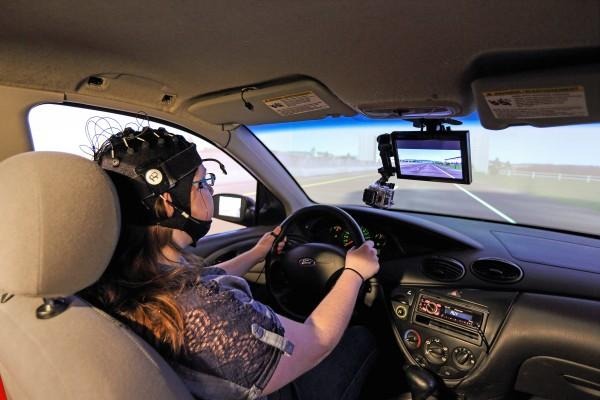 Not all navigation systems are created equal, too, and the difference in distraction between a good interface and a buggy one can be considerable. In an "error-free" navigation system, setting a destination by voice alone rated 2.83, the University of Utah found, but that increased to 3.67 when using "an error-prone" version.
As for Apple's Siri, that ranked as the most distracting of all eight of the tasks tested, scoring 4.14 when drivers were asked to use navigation features, send or receive text messages, post to social networks, and use the calendar. However, it's worth noting that the researchers did not use Siri Eyes-Free – the version specifically designed by Apple to keep the display inactive – but instead had drivers wear lapel microphones while people in the back seat actually pressed any on-screen dialogs required.
Similarly absent is any testing of CarPlay, Apple's more integrated system which can take over a dashboard display or touchscreen and offer pared-down access to key apps and functionality.
Apple CarPlay hands-on:
The basic implementation of Siri was criticized by some test subjects for its habit of resulting in "different responses to seemingly identical commands," the researchers wrote, while the virtual assistant's sassy responses also failed to go down well with every user. "Some participants also reported frustration with Siri's sarcasm and wit," the study noted.
Automakers themselves aren't entirely convinced by the research, however. "The results actually tell us very little about the relative benefits of in-vehicle versus hand-held systems," Toyota spokesperson Mike Michels told the LA Times, "or about the relationship between cognitive load and crash risks."
The National Highway Traffic Safety Administration (NHTSA) is already considering weighing in on increasingly complicated dashboard tech, threatening touch-centric interfaces such as Tesla's huge center stack display with maximum-tap limits. Nonetheless, other research has suggested that drivers simply "zoning out" could be a bigger risk than having them pick up their cellphone while on the road.
While not gaging safety implications, recent satisfaction ratings similarly criticized the majority of hands-free systems. According to J.D. Power, the majority of drivers were more concerned about the basic features in their cars not working as they expected than they were in seeing more technology added.
"If you want to buy one of these cars, make sure you can actually use the voice-based technology before you leave the lot," University of Utah psychology professor and study lead David Strayer surmises. "Some of these systems are very difficult to use."
VIA LA Times
SOURCE University of Utah