Das Keyboard 4 Professional: the new MacBook antithesis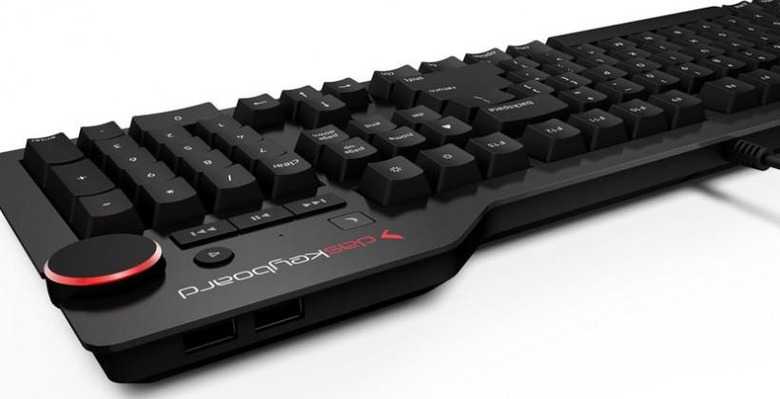 This week the newest in the classic "Das Keyboard" line has arrived with Mac-specific keys and aim. This model is the "most significant keyboard for Mac users" with Das Keyboard since their original Model S. This unit is just like what you see in our release back in March of last year, with all the power and reliability of the unit we reviewed this January. This newest unit works with mechanical key switches with gold contacts – just like each of the other most recent Das Keyboard units, and works with dedicated media controls with an oversized volume knob, for good measure.
This keyboard has a two-port USB 3.0 SuperSpeed hub with up to 5Gb/s transfer speed. Several keys work with Mac OS specific key functions. There's also an Instant Sleep button for quick-stops.

Every key has a hard-coated protectant surrounding it so fading is prevented altogether. This keyboard is made up of 104-keys in the USA and 105-keys in Germany. There's an anodized aluminum top panel and an "extra long" 6.5-foot USB cable behind with a single USB type-A connector.
The dimensions of this keyboard are 18 x 6.8 x .80 inches (45.72 x 17.272 x 2.032 cm) and it weighs in at 2.9 lbs (1.3 kg). You'll be able to pick this unit up for $175.00 in either Clicky (Blue) or Soft (Brown) keys on pre-order immediately from Das Keyboard.
And remember – these keys are tall and very loud. They're just about the opposite of what you'll get with the new MacBook's keyboard.