Dark Pit amiibo arrives at Best Buy this month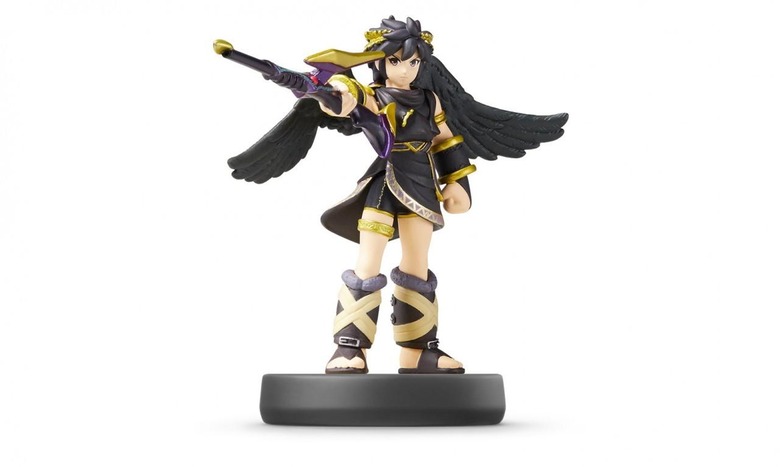 The amiibo craze shows no signs of slowing, and getting your hands on the latest one is (usually) quite the battle. Pre-orders have been cancelled, a shipment truck has been hijacked, and websites have been crashed all in the name of getting the latest lineup. Enter Dark Pit, the next amiibo to arrive as part of Nintendo's rollouts this year. The figurine will be hitting digital shelves at Best Buy soon, but the retailer has announced ahead of time that it is instituting some ordering limitations to (hopefully) quell the chaos.
Amiibo have become a hot collector's item, and as such Nintendo revealed earlier this year that it would be releasing several new versions. One of those new amiibo is Dark Pit, which will be arriving at Best Buy on July 31. It will be a Best Buy exclusive, and the retailer is limiting the ways in which you can get it.
For one thing, there are no pre-orders for the Dark Pit amiibo. If you want it, you'll have to get to your local Best Buy store and grab it before someone else does. If you live in the middle of nowhere that might not be a big deal, but those in bigger cities should probably arrive bright and early or else find it sold out.
Other limitations include only being allowed to buy one, so if you have plans to clean the place out you'll be disappointed. And you can't make a reservation, in case that was your last resort plan. Says the company, "Word to the wise: Get to your local Best Buy store early."
SOURCE: Best Buy