D&A RX1 Kleer iPod Speaker-Dock Receiver Review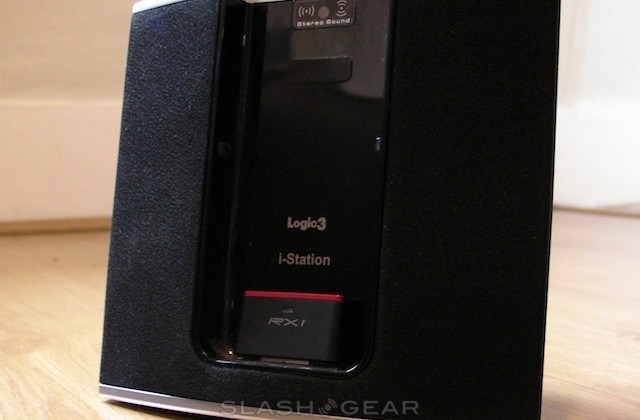 Kleer wireless is gradually gaining momentum, and the D&A RX1 fills in another gap in the audio market: cutting the connection between your iPod and your iPod speaker dock without cutting out sound quality. A simple receiver dongle which plugs into an iPod dock and promises CD-quality wireless audio, we slapped the RX1 into our test system to see if this affordable Bluetooth A2DP alternative delivered on its promises.
A quick Kleer refresher for those unfamiliar with the technology. An alternative to Bluetooth A2DP, Kleer has a similar 10m range but higher audio quality; think 16-bit 44KHz CD quality rather than the sometimes crunchy sound you get from stereo Bluetooth headphones. You can also pair a single transmitter – which can plug into a standard 3.5mm headphone socket or into the 30-pin Dock connector of an iPod – with up to four receivers simultaneously.
So far all the Kleer receivers we've tried have been integrated with headphone systems, whether modular (but using proprietary plugs) as with Sleek Audio, or built into headphones as with Digital Opera. D&A's RX1, meanwhile, is intended to plug into an iPod audio dock, streaming music from your iPod over to the speaker system.
Setup is straightforward, as it should be when you have a single button and a single LED as your user-interface. Pairing with a Kleer transmitter requires plugging each into their respective device (dock and iPod) and holding down the pairing button on each for 7 seconds; everything else is done automatically, and takes less than a minute. Subsequently, as soon as there's power they'll automatically reconnect.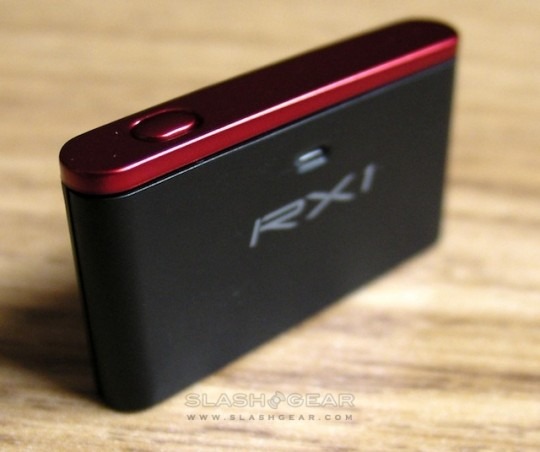 Once that's done, you basically operate the iPod as you would if it were in the dock, and the bottom line is that we noticed no difference in audio quality. D&A say the RX1 will work with most iPod docks, though whether the dock's playback controls or remote will be functional seems to depend on manufacturer and model (obviously you'll need to use a Kleer transmitter that plugs into the dock port if you want any chance of remote control). There's a list of those known to be fully compatible here.
The main benefit is that you can be browsing the internet, emailing and generally using other features on your iPod while still playing music through the speakers. Another benefit, however, is that it opens up the iPod dock market to non-Apple audio sources. Use one of the generic Kleer transmitters, and anything with a 3.5mm headphone socket can transmit audio, be it your laptop, a non-Apple PMP or anything else.
If you've already got a Kleer headphones system and an iPod dock then – at £35 ($56) – the RX1 is a no-brainer addition. Rival Bluetooth systems do exist, and may even be a little cheaper, but you lose out on audio quality. If you're yet to climb on board the Kleer wagon, things get a little more expensive; you can pick up an S5T wireless audio transmitter (which plugs into the iPod's docking connector) for £42 ($67), or in a bundle with the RX1 for £75 ($120). Those with basic speaker docks might not deem the flexibility worth it, but if you're using a more audiophile-friendly system and want to cut the cord, the RX1 blows Bluetooth A2DP out of the water.