DigiFi Digital Opera S2 Wireless Headphones Review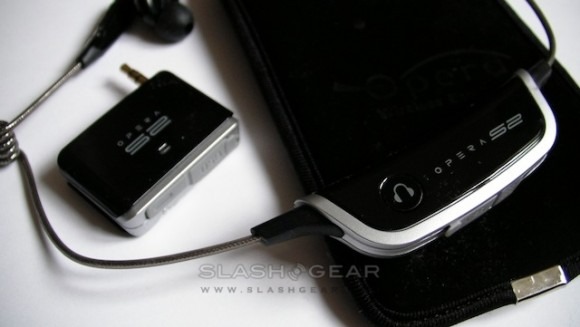 We've made no bones about our love for Kleer's lossless wireless audio system here on SlashGear, far preferring its audiophile-pleasing quality versus Bluetooth A2DP. So far, though, we've only tested it when paired with Sleek Audio's high-end headphones, themselves equally impressive; how much of a difference, then, does Kleer technology make on more affordable systems? DigiFi sent over their Digital Opera S2 Wireless Headphones, a sub-£70 ($112) set that use the same Kleer technology – check out our review after the cut.
The resemblance between DigiFi's system and Sleek Audio's W1 wireless adapter is obvious, neither much adapted from Kleer's original reference design. Where they do differ is in the earbuds themselves; Sleek use their standard plug connector, meaning you can use any of the company's range with the W1 adapter, while the S2 earbuds are attached with a springy coil section midway through the short length of cable. The right earbud has a volume control – the buttons a little firmer than we'd like – and the left earbud a "3D audio" mode control, while there's a power button on the main receiver section.
The transmitter, meanwhile, has a single power button and a 3.5mm gold-plated plug, and DigiFi also throw a short extension cable into the box just in case you're dealing with a PMP with a recessed headphone socket. Setup is basically as simple as plugging in a pair of regular headphones, since the Digital Opera S2's come pre-paired; you're also able to hook up a further three Kleer receivers to the single transmitter, all hearing the same audio.
Both halves charge using a miniUSB connection, and there's a double-headed USB-to-miniUSB cable supplied. Finally DigiFi add a soft carrying pouch and a number of alternative rubber earbuds; we were able to get a pretty decent fit, thanks to their longer reach and pronounced flanges. The receiver section hangs at the back of your neck and can – if you're jogging – bounce around a little distractingly. We did have a couple of occasions where an earbud was tugged out by the movement, but generally they fit snugly.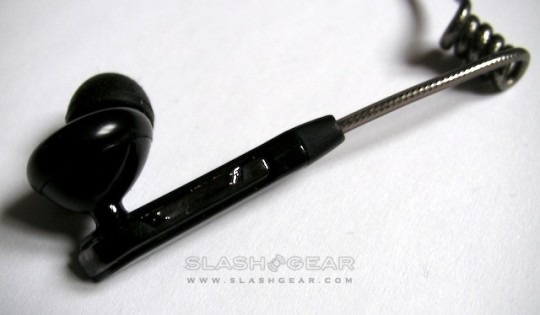 Unfortunately, while the Kleer system may be lossless, that still leaves you at the mercy of the earbuds themselves. The "3D mode" pseudo surround sound effect is unconvincing, and like many cheap headphones they lack bass and mid-range definition. It's obvious that most of the money has gone on the wireless tech rather than the audio quality; DigiFi squander the Kleer advantage and deliver something more on a par with Bluetooth A2DP performance.
Range is roughly 15-20 feet, and held up better than we find many Bluetooth headsets can manage, while battery life came in around 8-9hrs of solid use. A recharge took around 2.5hrs, but it's worth noting that you can't listen to music while this is taking place.
We found it difficult to get enthusiastic about the DigiFi Digital Opera S2 Wireless Headphones. While the Sleek Audio system makes up for the slight frustration of the separate Kleer transmitter dongle (rather than Bluetooth, which many devices have built-in) by virtue of the improved audio quality, we're hard pressed to notice the difference between a similarly-priced set of Bluetooth cans and the S2's. Throw in the fact that you sacrifice hands-free call functionality, which most stereo Bluetooth systems include, and the argument for DigiFi gets more tenuous. Kleer deserves more market recognition, but pairing it with underwhelming earphones is a false economy.