Cyanogen's next step: A BLU phone without Google apps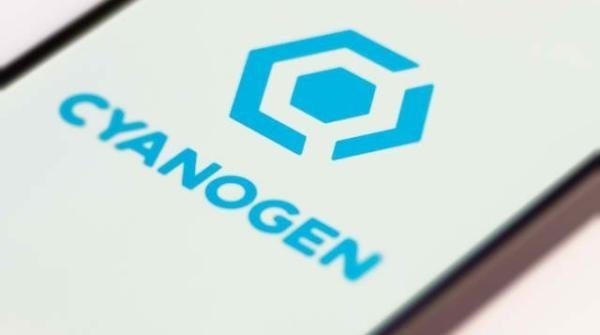 After amassing $80 million in funding, even without Microsoft's help, and being valued at close to $1 billion, the tech world is keeping a close eye on Cyanogen, Inc. That, of course, is no reason for outspoken and, dare we say, almost belligerent CEO Kirt McMaster to start treading lightly and mincing words. In fact, he has fighting words: "We're putting a bullet through Google's head", which is no small undertaking. And it's all going to start with a smartphone that won't have any of Google's popular apps installed.
The history of Cyanogen, Inc. is probably familiar to those keeping an eye on the mobile industry, particularly on Android. It started with CyanogenMod, an after-market Android flavor that hundreds, if not thousands, of users flocked to. It provided not only an escape from the pre-installed software that OEMs, carriers, or even Google itself put on smartphones but also offered customization beyond what is normally allowed to users. In some cases, CyanogenMod also offered devices a new lease on life long after manufacturers declared them dead.
These benefits are what inspired McMaster to round up some of CyanogenMod's core movers and form the startup Cyanogen, Inc., much to the worry and protest of some of the community, even some of the contributors. Letting criticism get to him doesn't seem to be part of McMaster's character and Cyanogen would later prove itself with strategic partnerships with OPPO, OnePlus, and more recently Micromax, but not without its fair share of tabloid-worthy scandals. Unfazed, Cyanogen soldiers on and, if this recent funding round is any indication, it has some believers with very deep pockets.
CyanogenMod wants to out-Google Google when it comes to Android, but, like Google, it isn't making its own smartphones. It relies instead on partnerships with OEMs to put its software on devices. The next partner, apparently, will be US-based BLU Products, famous for its quality budget smartphones, who will be releasing a Cyanoge OS device later this year. The one thing that will make it different from Cyanogen's previous iterations, however, is that it will not come with Google Apps and services installed. BLU CEO Samuel Ohev-Zion says that the details are still being worked out, but he imagines Cyanogen OS will take to Google's rivals for those missing pieces. This means Amazon Appstore, Dropbox, Skype, Bing, HERE Maps, and a whole host of other alternatives to popular Google names. Eventually, Cyanogen might even make its own payment system to replace Google Wallet for app and in-app purchases.
There is perhaps little question as to whether Cyanogen will be able to deliver. The bigger question is whether its Google-free vision of Android is tenable and feasible. Google's selling points aren't just the platform, but the value added features that come through its tightly knit ecosystem of apps and services. Of course, Cyanogen OS users will most likely be able to install Google Play Services after the fact, but that will only dilute Cyanogen's message and might serve as concrete evidence that users might not yet be ready for an Android world without Google.
SOURCE: Forbes