CyanogenMod founder Steve Kondik speaks highly of first OPPO team-up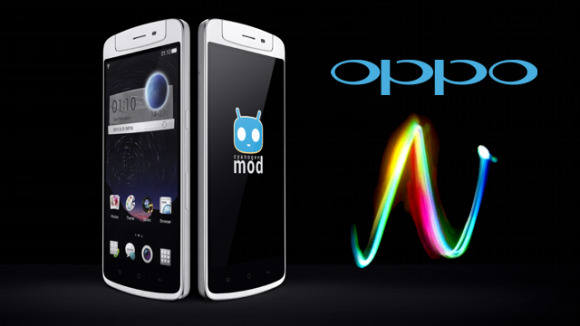 Amid the release of the newly-minted CyanogeMod-friendly OPPO N1 smartphone reveal just last week, SlashGear took the time to have a chat with none other than the company's own founder Steve Kondik on the immediate future of the company. While the OPPO N1 isn't even off the shelves yet internationally, Cyanogen Inc. as a company took the opportunity almost immediately after seeing a friendly round of investment (of $7 million USD just this past month) to team up with OPPO, an up-and-coming hardware company in and of themselves – in a move that they hope will help them prove to a larger audience what they're capable of in optimizing hardware on a brand-to-brand collaboration basis.
While this plan to team with OPPO was just announced late last month, Kondik suggests that they'd been speaking to the brand for a while. In other words – this wasn't just a reaction to the funding round, nor was it simply a chance to prove themselves alone.
Steve Kondik: We had been talking to the guys at OPPO for quite some time. They've been really supportive of us and some of the ideas that we have, and they've been supporting of our community in general. And not just CyanogenMod – they've been supportive of a lot of the other ROMs as well. We like them because they're not afraid to try new things – and neither are we.
[aquote]We like them because they're not afraid to try new things – and neither are we.[/aquote]
So on the general release of the N1, you'll be able to install CyanogenMod on it, and you'll get updates from us. It will go through all the proper testing and gestation that's required. And there will also be a limited version of it – that will run CyanogenMod out of the box.The software [the regular version] will be running is Color OS.* And it will come with a Recovery that accepts our product features, that deals with our signing keys. So you'll be able to just drop a copy of CyanogenMod in and install it, if you want. You wont have to go through any exploits, you wont have to deal with any locked-down preventing you from doing it, and it works really well.*Editor's Note: Color OS is the OPPO-made custom operating system running with Android at its base that we saw in an earlier version on the OPPO Find 5.
Kondik: We've worked really closely with OPPO to make sure that we have good support for the unique hardware that's on the N1. The camera, the back touchpad, and the remote shutter.
Kondik: We're intentionally keeping the stock a bit limited on this. We're still a small company and we want to make sure that we get it right – so that we're in a position to do more, bigger things going forward.
This is just one of a series of chapters in an extended interview SlashGear had with Kondik – stay tuned for the rest through out CyanogenMod tag portal in the very near future! We'll also be giving you a much closer look at the OPPO N1 when the time is right!