Cyanogen strikes up a partnership with India's Micromax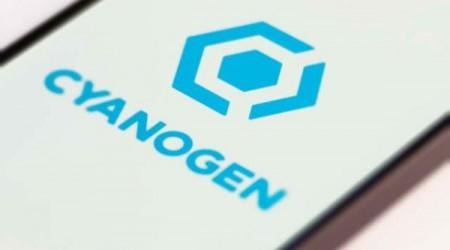 The rumors were true after all and Cyanogen, Inc., the company formed from the community-oriented CyanogenMod's core developers, is indeed targeting the growing mobile market of India. It has struck a deal with manufacturer Mircromax that will bring the Android-based OS to a new device. With promises of dirt cheap handsets, constant updates and freedom from bloatware, this team up pretty much puts Micromax somewhat at odds with its other partner, Google, just after the two launched the Android One program last September.
Cyanogen aims to prove that it can do a lot better than OEMs with their own custom skins in providing a more favorable Android experience to users. Although based on the vanilla Android Open Source Project (AOSP), CyanogenMod's custom features, to some extent, come close to providing a unique experience to users similar to that of manufacturers, without diverging too much from the Android path. Of late, Cyanogen, the commercial startup pushing its own "Cyanogen OS", has been busy advertising its repertoire of such features, the most recent being Baton, a Continuity-like feature developed by Nextbit.
Cyanogen's business partnership with Micromax is hardly surprising. It had a similar sweet deal going on with Chinese startup OnePlus, where CyanogenMod 11S, not Cyanogen OS, is the default Android experience on the company's first, and so far only, smartphone. With Micromax, however, Cyanogen is aiming to go down to a more grassroots level, squeezing its OS down to a size and form that will be usable in mid to low range devices that are popular in the Indian market. No device has been announced yet, but Micromax and Cyanogen hint that the deivce will cost less than $300.
This practically tries to take a bite out of the new market that Google's Android One is trying corner in the same country. Interestingly, Micromax is one of the official partners for the new program, with the manufacturer's Canvas A1 being one of three such devices. Of course, Google should expect quite the competition in this particular market, but unlike Samsung's rumored low-end Tizen smartphone, a Cyanogen-Micromax device hits closer to home.
Still, it's too early to say what will come out of this deal, especially as it will be the debut of the commercial Cyanogen OS. Cyanogen, and CyanogenMod, has been quite good at keeping devices supported beyond their usual OEM lifetimes, which is exactly the point that Cyanogen is trying sell to OEMs. It will be interesting to see how far Cyanogen will be able to go and how it will perform with a device that will probably be more mass market, and definitely cheaper, than the OnePlus One.
VIA: The Verge