Samsung Tizen smarpthone interface leaked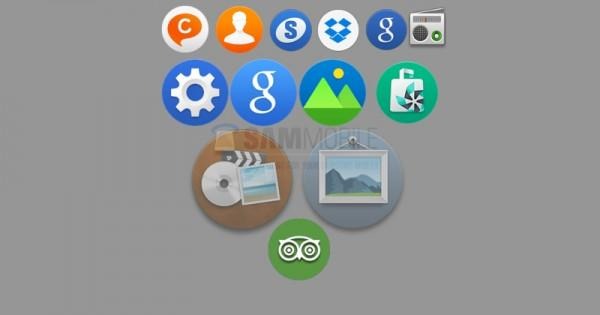 You have to hand it to Samsung. It is not giving up on Tizen. In fact, after numerous attempts, and failures, at launching a high-end Tizen smartphone, it is now setting its gaze lower on the opposite end of the spectrum. Codenamed KIRAN, the SM-Z130H has been repeatedly leaked to run Tizen on very modest specs. Now thanks to a leaked system dump of the phone's software, we are able to see what Samsung has planned for Tizen on the smartphone. At least its brand of Tizen.
To make a long story short, Samsung is aiming to make Tizen look like its TouchWiz interface for Android. To some extent, we can see the reasoning behind Samsung's insistence on its much maligned custom skin. Diverging greatly from the standard Android look now allows it to branch off to another platform and use the same design there and still look like Sammy's product. Whether that will help users or confuse them even more will remain to be seen once Samsung's Tizen flavor actually launches in a commercial product.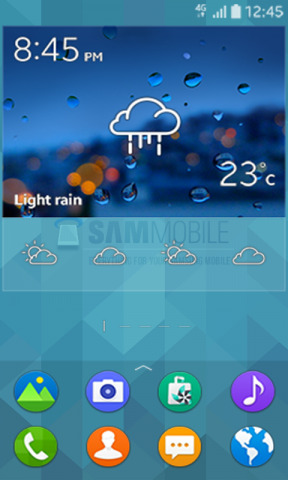 It isn't just the look that Samsung is trying to emulate, however. There are also indicators that the OEM will be porting over some of its exclusive features from Android to Tizen, including Ultra Power Saving Mode and Private Mode. Samsung has also managed to get several of the top apps on board, like Facebook, Twitter, Dropbox, and more. That should help in the adoption of the platform, though users will most likely be looking for more than those.
Hardware-wise, the KIRAN will pretty much be sitting on the low-end. The 1.2 GHz dual-core Spreadtrum SC7727S processor is a rather strange choice. There's only 512 MB of RAM inside. The rear sports a 3.2 megapixel camera while the front has a 0.3 megapixel one. The screen size for the device is yet unknown but resolution is capped at 800x480 WVGA.
No word yet on when this smartphone will land in the market but when it does, it is rumored to head first, if not only, to India. This makes the low-end KIRAN a direct competitor to Google's newly launched Android One initiative in that region, which is surely to ruffle Google's feathers even more.
VIA: SamMobile