Cosplay at Comic-Con 2014: an intricate gallery of entertainment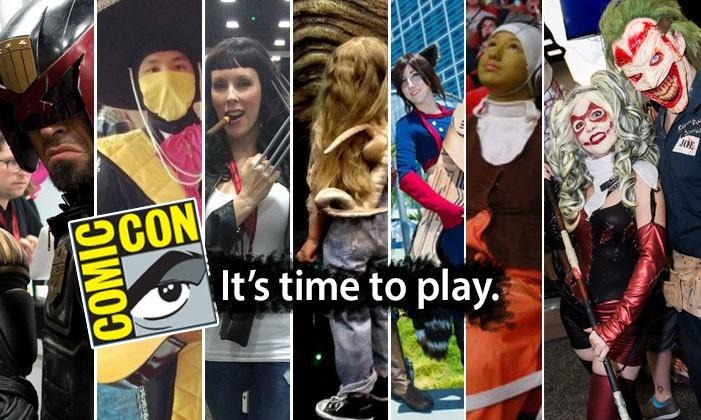 This week we're having a peek at the SDCC cosplay universe with as large a collection of images as we dare drop in a single article. What you'll see here are a surprising amount of new faces, some real classics, and some of the most intricate costumes we've ever seen at a comic convention before. And what's more – they're coming from all directions!
Before you go any further, know that we've got an SDCC tag portal ready to roll for you here in 2014 and through the future as well. Drop in and take a spin!
You should also note that – where it's not obvious – the links below each photo lead to the photographer that took said photo. This collection comes from a set of both fine picture-takers and average phone-snappers alike, and we'd like to thank the lot of them for being there doing the dirty work!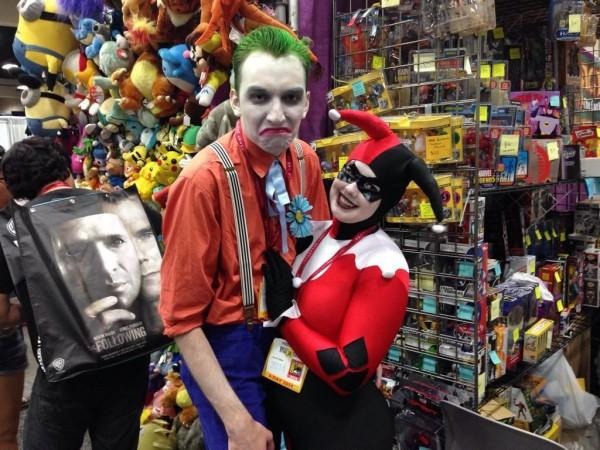 1. First we've got some staples. Here you're seeing @HAILtoTheKING as the Joker with an enamored Harley Quinn at his side. A perfect mix of realistic and comic, all at once.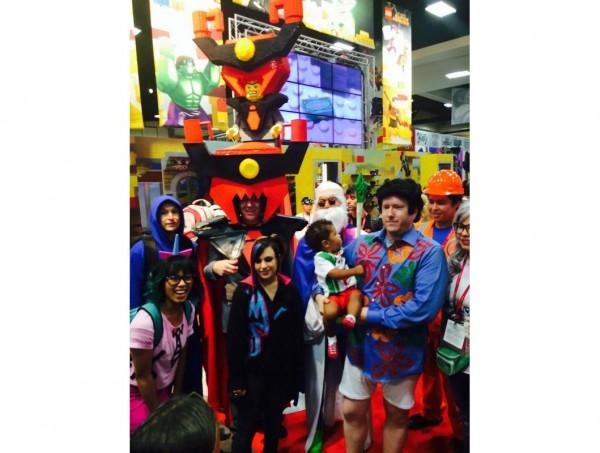 2. From Amanda Santoro comes this LEGO Movie collection of figures. That little fellow in the middle is the KRAGLE!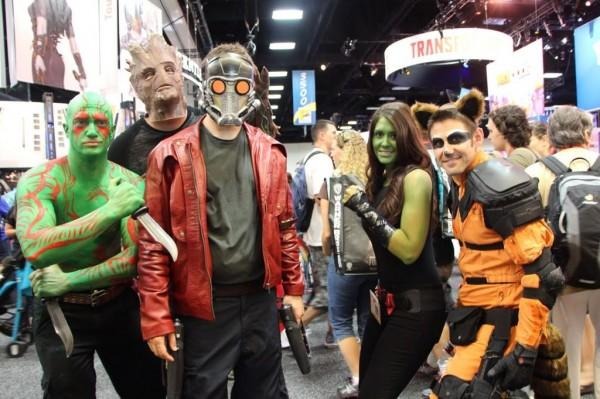 3. The only complete Guardians of the Galaxy team of A-holes seen on the show floor – to our knowledge. This set is captured by Mashable's Chris Taylor.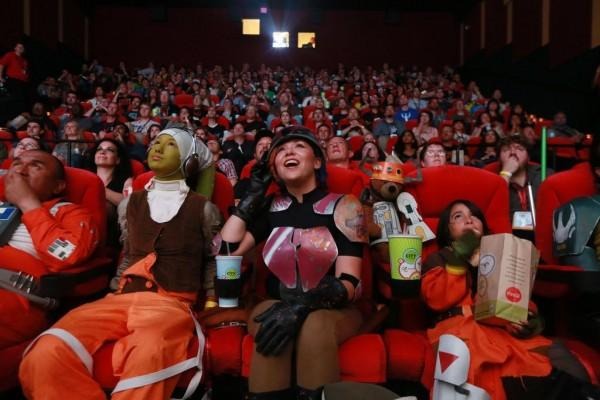 4. From the official Star Wars Twitter account comes this image of a screening of the first episode of Star Wars Rebels. The entire front row is full of fine Rebels-related humanoids!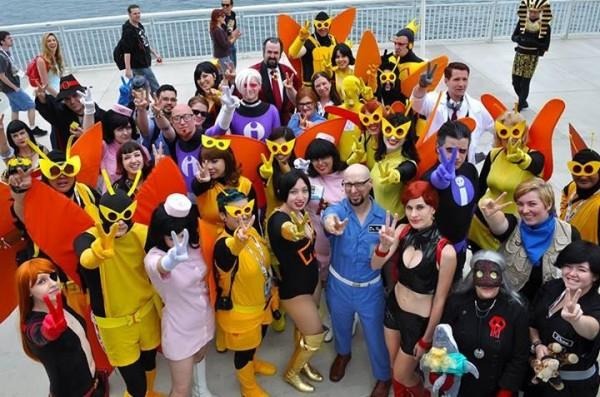 5. The Venture Bros. Blog shot this fine photo of more Venture Bros. costumers than we've seen gathered in one place ever before! That's a lot of dedicated citizens!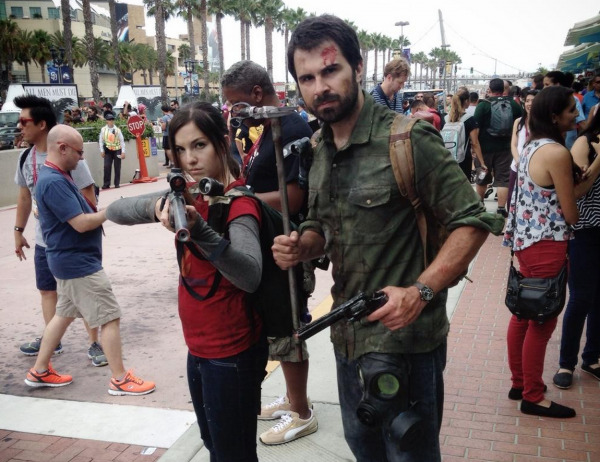 6. Just in time for The Last of Us Remastered as well as confirmation of the official film's director (Sam Raimi!), comes this duo. Shot by @Naughty_Dog, appropriately enough.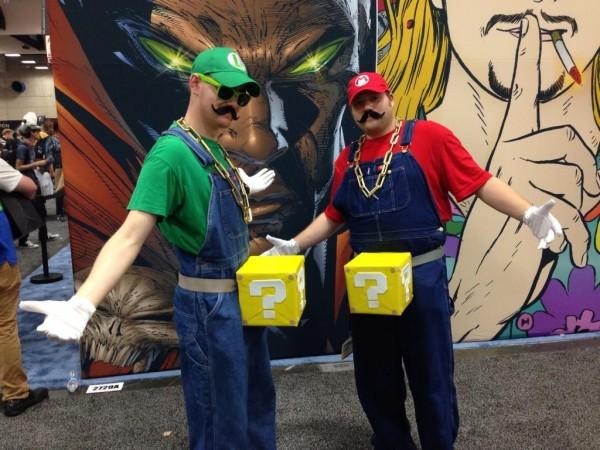 7. Also shot by Casey KING (the Joker above) comes this **** in a box parody with Mario and Luigi. Totally inappropriate for children.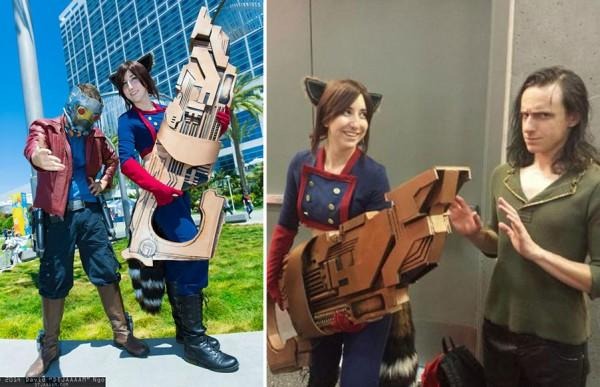 8. Here we've got what's easily the best Rocket Raccoon cosplay at SDCC with Alexandria Waurig, starring with this massive gun she made herself. On the left she's jabbing @Loki_hates_you whilst the portrait on the left was taken by DTJAAAAM also featuring another fine Star Lord.
9. Above is a gallery of photos taken by the folks at the Alien: Isolation booth. The Xenomorph egg you're seeing these masters of cosplay posing in doubles as an isolation chamber in which the creators of the game invited people to play their current early build. Terrifying. This collection has what's easily our favorite costume of the entire show – that little girl is Newt from Aliens.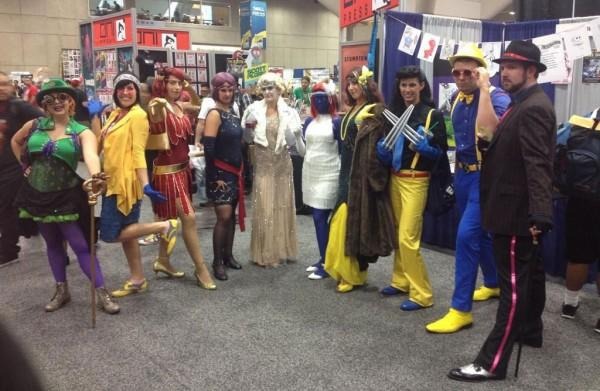 10. It's a Roaring 20's X-Men group bringing the pain to your past, in full regalia! Photographed by Molly Jane.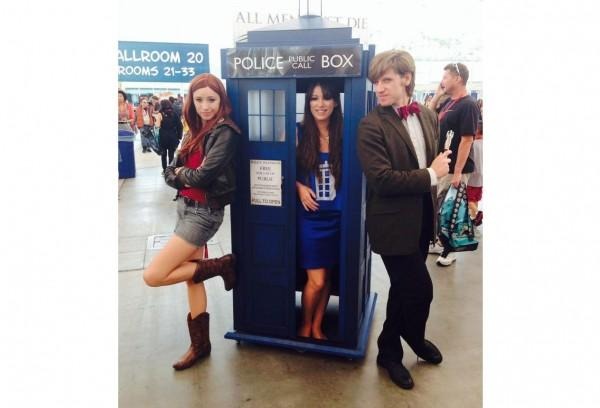 11. A classic take on Doctor Who photographed by Amanda McIntyre. We must assume the police box was on wheels or this crew had quite the time with transport.
12. Above you'll see another collection, this time taken of the X-Men in a wild variety of iterations, all photographed by 20th Century Fox. It's like they had some sort of X-Men attraction or something – all the best beasts are here!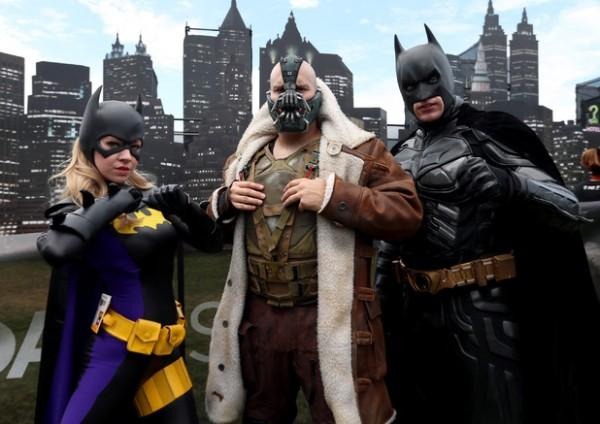 13. From Mark Davis comes this fantastic image of Batman, Bane, and Batgirl standing in at the Gotham "booth" at SDCC where fans were invited to zipline through the "city". Don't expect these three to be joining up for a film any time soon – but we're not saying we wouldn't mind.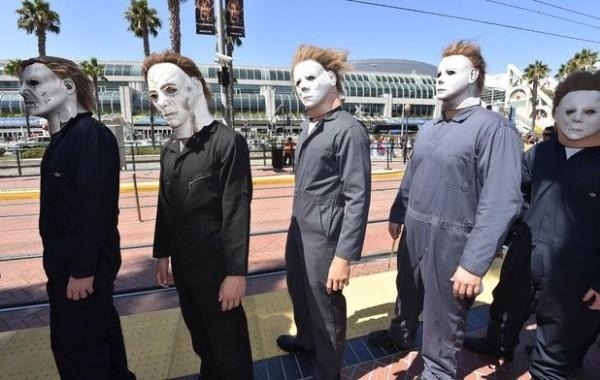 14. It's one of the smallest effort gigs in the cosplay universe – and yet one of the least comfortable. It's Michael Myers – and here's a whole bunch of them standing in a row. Straight from ShoutFactory.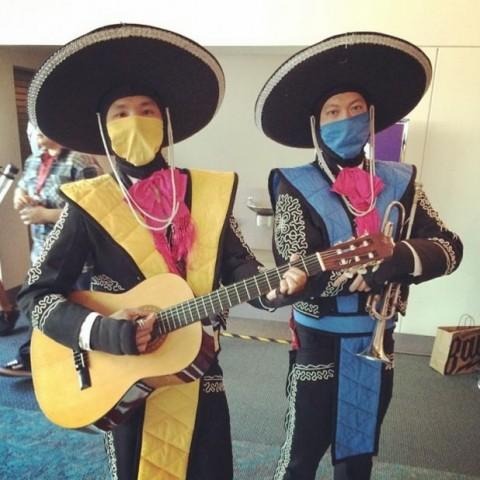 15. There's only one Mortal Kombat photo you're going to need to see this year. Even with Mortal Kombat X coming out, even with more than a few Mortal Kombat cosplayers out there – this is Sub Zero and Scorpion ala Mexico, the Mortal Kombat Mariachis. Straight from stuheve.
16. The shots you see above are taken by DTJAAAAM again and show what the Cinema Makeup School is made of. When you've got professionals backing you up, this is what you look like.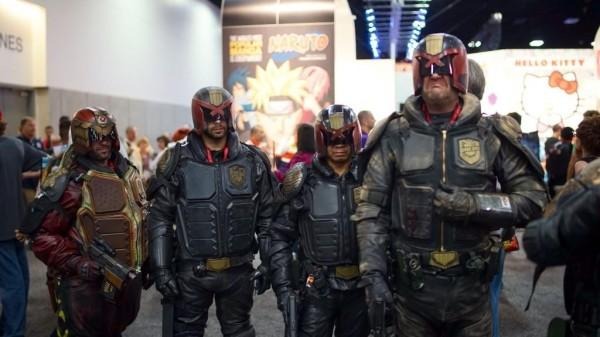 17. There's nothing we like better at a comic book convention than ample amounts of Dredd. Nothing says "we want a sequel" better than dressing up in a costume so convincing, the police check your weapons. Photo captured by @LouiedelCarmen.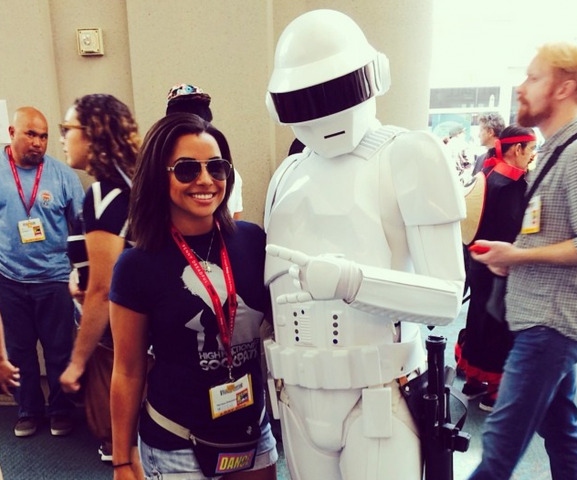 18. Captured by CourtneyDiamond is this fabulous Daft Punk / Stormtrooper mashup. Time to break out the blasters and drop some beats – or some rebel scum.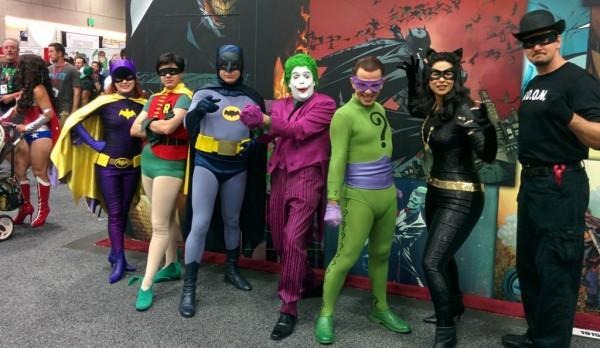 19. As shot by Will Wheaton, this set of Batman original TV series cosplayers is simply purrrfect.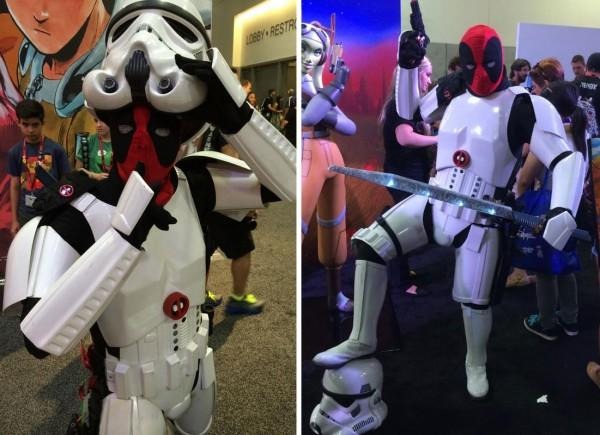 20. Finally, just to make certain you understand how excellent it can be to mash up with a stormtrooper once again, here's Deadpool Stormtrooper. @DelRayStarWars suggests he's infiltrated the 501st, while @StarWars suggests his name is TK Deadpool – not too subtle!
We'll be adding more if and when the need strikes. For now – back to the feeds!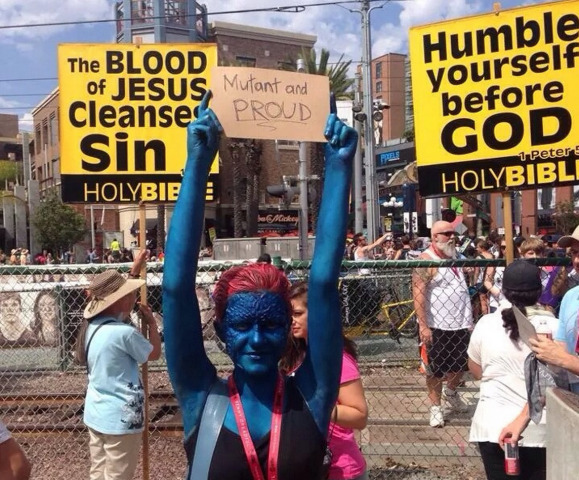 21. Never be ashamed of who you are. Mutant and proud. Photographed by Rudyrobbob.