Corvette E-Ray trademark tips electric Stingray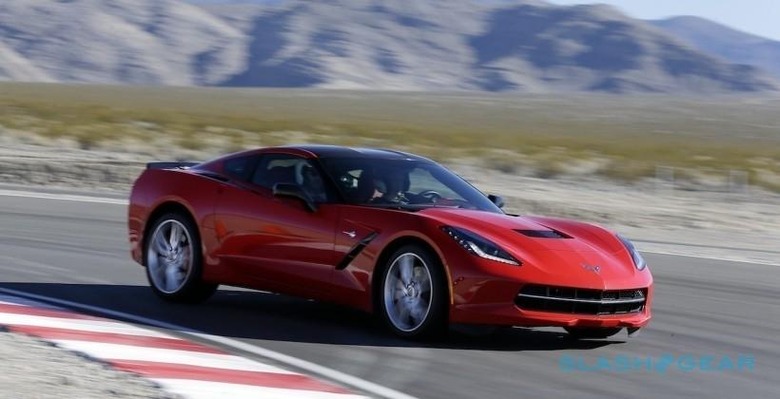 The next big uproar in Corvette land could very well be an electric version of the iconic Stingray. Chevrolet's Ferrari-rival for the everyman may have a legacy of screaming V8 performance, but there are whispers of a potential "Corvette E-Ray" to put an electrified twist on the coveted classic.
A couple of fresh General Motors trademarks spotted by GM Authority spill the beans, with filings for "Corvette E-Ray" and "E-Ray" alone. That certainly implies electric powertrains, though so far Chevrolet is tight-lipped on what future plans it has for the car.
Nonetheless, it's not hard to see some of the potential benefits electrification might bring. As cars like the Tesla Model S have shown, the instant torque of an electric motor can easily surprise supercar owners when pulling away from lights.
Meanwhile an all-electric or hybrid model adds some topical green cachet for a marque, not to mention helping when it comes to meeting emissions standards.
Porsche has certainly cottoned on to that, recently giving the Mission E the go-ahead to hit production, while Ferrari's LaFerrari shows that hybrid needn't mean boring.
It's not like Chevrolet is lacking in EV experience, either. Its second-generation Volt hybrid has had a broadly positive reception, while its all-electric Bolt will be shown off in production form at CES 2016 in just a few weeks time.
While an E-Ray would be unlikely to replace traditional engines in the Corvette, a concept – thinly-veiled, as per the Bolt concept, from a feasible production model – to test the waters around Stingray enthusiasts would seem like a good way to flirt with adding some extra charge to the car.
VIA GM Authority