Chevy Bolt EV production model to make CES debut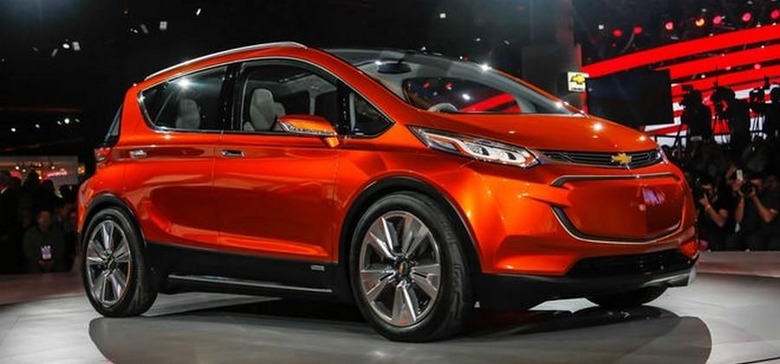 Chevrolet has announced that it will have a slick EV at CES 2016 in January. The car will mark the debut of the production version of the Bolt EV. Originally CES was mostly for gadgets and computers, but over the last few years automotive manufacturers have increasingly taken new high-tech vehicles to the show.
The Bolt EV promises a 200 mile driving range on a full change and uses a unique architecture that isn't shared with another Chevy model. The battery pack inside the Bolt comes from LG Chem and that battery is placed in the bottom of the chassis in a similar manner to the Tesla Model S.
Chevy uses some interesting materials in the chassis of the Bolt to save weight including steel, aluminum, magnesium, and carbon fiber. The Bolt is similar in size to the Chevy Trax crossover. The Bolt is capable of seating five, though that back seat might be a tight fit for three adults.
If Chevy is able to meet the claimed driving distance of 200 miles, the Bolt will be one of the longer range EVs this side of the Tesla Model S. Chevy is targeting a price of around $40,000. The car should be eligible for federal tax rebates as well.
SOURCE: MotorTrend