Consumer Reports recommends new MacBook Pro after retesting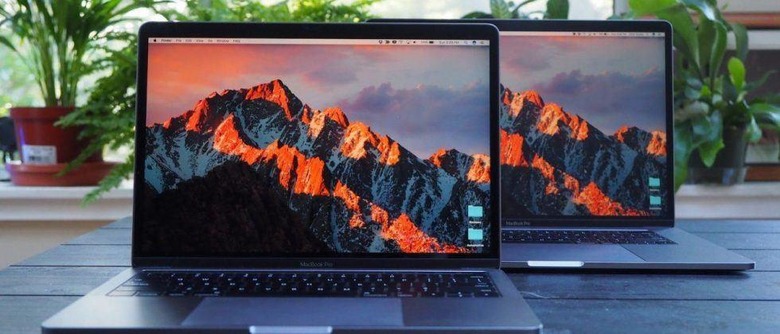 Following its retesting efforts, Consumer Reports has revised its previous decision not to recommend the new MacBook Pro, changing its decision to recommended. As we previously reported, Apple worked with Consumer Reports directly following the publication of its results, something that ultimately led to a software fix. Once that was available, Consumer Reports retested the units and found the results favorable.
The initial issue surfaced when Consumer Reports' testing found widely differing battery run times, including a huge range of 3.75 hours to 16 hours for the non-Touch Bar MacBook Pro. The 13-inch Touch Bar version wasn't much better with a range of 4.5 hours on the low end and 19.5 hours on the high end, while the 15-inch version had an 8-to-18.5 hour range.
The results were surprising, to put it mildly, for both consumers and Apple itself. Last month, Apple's Phil Schiller tweeted that the company was working with Consumer Reports to figure out what happened. "Results do not match our extensive lab tests or field data," he had said. Earlier this week, we got an update on the fruits of that labor.
It seems that a pair of situations caused the issue, the first being that Consumer Reports disabled the local caching of Web pages to, it says, better simulate every day operation. Apple seemed to disagree that such a method would represent how most users utilize Safari, however. Furthermore, Consumer Reports' testing managed to trip up a rare bug involving the icons, which resulted in the large discrepancies in battery life.
Once it received the software update from Apple, Consumer Reports retested the new MacBook Pros and said they 'performed well.' The company went on to say, "Now that we've factored in the new battery-life measurements, the laptops' overall scores have risen, and all three machines now fall well within the recommended range..." The software update will be rolling out to everyone soon, but you can get it now if you're part of Apple's Beta program.