Congratulations AT&T, you killed HTC's tablet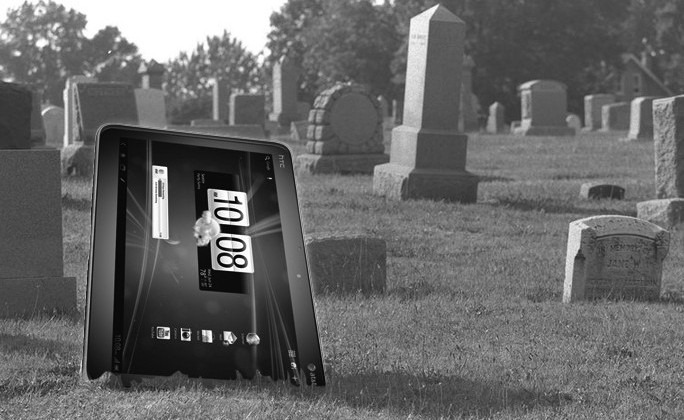 HTC just can't catch a break with its US tablet plans. The HTC Flyer, when it launched as the EVO View 4G in the US, came with its most obvious component – the digital stylus that differentiated it from all the other Android tablets on the market – as an optional accessory. Now, AT&T has released the HTC Jetstream, a 10-inch Honeycomb model, and it's time for another face-smack moment. The carrier is asking $699.99, and that's with a two-year data agreement. It's almost like AT&T doesn't want the Jetstream to succeed.
If, like many, you'd prefer to go contract-free and perhaps use a pre-paid SIM with your tablet, AT&T's unsubsidized price for the 4G slate is $849.99. In contrast, the iPad 2 WiFi + 3G – with 32GB of storage, just like the Jetstream – is $729 with no data commitment. Over the course of the Jetstream's two-year contract, then, it'll cost you $1,539.99.
Lack of competition is part of the problem. AT&T is offering the Jetstream exclusively in the US, which means there's no inter-carrier price war to help take the edge off the launch day sticker. While it could be paranoia, there's a sense that AT&T may have picked up the Jetstream more to prevent other carriers from getting it than because of any outright intention to promote it itself.
Still, perhaps we're not entirely paranoid. AT&T's product page for the Jetstream makes no mention of the HTC Scribe digital stylus – the 10.1-inch screen gets namechecked, but not the pen – and it's not included among the list of bundled accessories. The stylus does get a brief word on the "tablets" tab of the "Mobile Broadband Center" but only to say that it's sold separately. AT&T told us last week that, for a limited period at least, you'd get the Scribe pen bundled with the Jetstream, but we don't know for how long or how much it will cost after that.
Now, we've not properly tested the Jetstream yet: it could be A Bad Tablet. HTC's inking proved too clunky to allow the Flyer to entirely replace a paper notebook; maybe that's still the case with this larger model. With a sky-high sticker price, we can't imagine many buyers will actually take the risk of finding out. Just as Verizon discovered with the XOOM, if you want to take on the iPad then you need to undercut it. AT&T either hasn't realized that, or simply doesn't care.