Confusion be damned, Chevy sticks with Bolt EV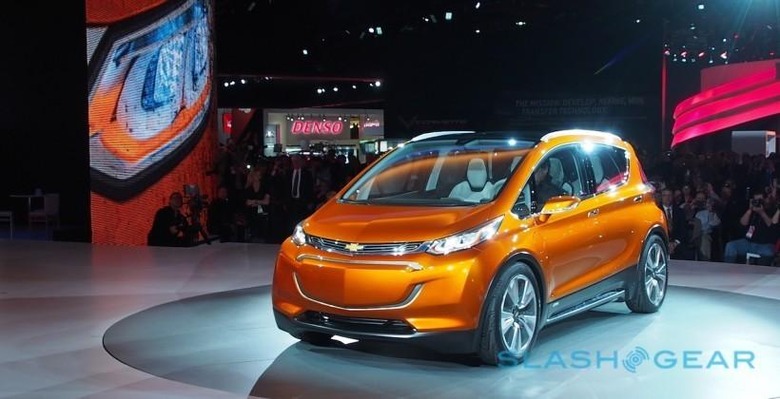 When people remember the name of your product, even if they've only memorized the codename, it makes sense not to change it. That's Chevrolet's strategy with its new electric car for the everyman, opting to stick with Bolt EV despite the potential for confusion. Confirmed for production shortly after it surprised even GM with the warmth of its reception in concept form at the Detroit Auto Show in January, the car promises around 200 miles of range. However, naysayers had argued a name change was all but essential given the rest of Chevrolet's range.
That's because "Bolt" is only one letter out from another car – also using electric drive – in the company's line-up, the Volt. A plug-in electric hybrid, rather than all-electric like the Bolt EV, the Volt also got a refresh at the Detroit show, improving range among other things.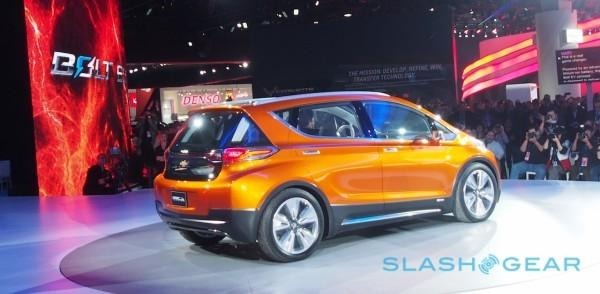 Even though GM committed last month to building a production car based on the Bolt EV concept, it was cagey on what that car might end up being called. Describing the similarity as potentially "confusing," GM execs suggested the car's final name might not be confirmed until far closer to its launch.
Turns out, we don't have to wait anywhere close to that long. In a statement to The Detroit News, GM said that due to the degree of brand recognition that has already built around the Bolt EV name, it will be the badge on the showroom car, too.
"Since unveiling the Bolt EV three months ago, the name has quickly become associated with Chevrolet. Therefore, we will use the name when the vehicle goes into production. The Bolt EV is a significant statement of Chevrolet's commitment to electrification and the name suits this game-changing electric vehicle designed for attainability, not exclusivity" Chevrolet spokesperson
The closeness to Volt was, GM says it discovered after quizzing dealers and potential drivers, a boon not a drawback.
While previous leaks have suggested Chevrolet is aiming for a late-2016 release for the car, GM itself hasn't outlined a production schedule beyond saying it is "moving quickly" to reach the market.
Pricing is expected to be in the region of $30,000 following the usual federal subsidies.
SOURCE The Detroit News