Cisco home telepresence tipped for Comcast/Verizon reveal next week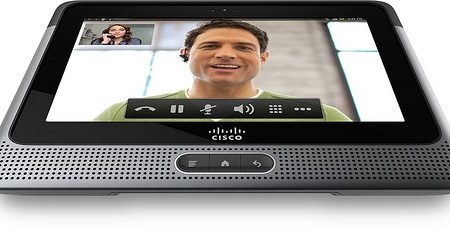 Cisco is tipped to be readying a telepresence device for home use, with partnerships with Verizon and Comcast suggested, according to sources talking to BoomTown.  The exact nature of the device is unclear, but it's believed to cost as low as $200 when "heavily subsidized" or $500 with fewer commitments.  Most importantly, Cisco is expected to be pushing their higher quality video than that of arch rival Skype.
A Cisco event is scheduled for next week, promising "a new Cisco consumer experience"; the company's PR has declined to comment on whether the star of the event will be the unnamed telepresence gadget.  It's unclear whether it will be a standalone video phone, like the ASUS AiGuru SV1T Skype videophone or something that plugs into an existing display – such as an HDTV – as we've seen offered from Panasonic and others.
More interestingly, perhaps, it could be a consumer version of the Cisco Cius, a 7-inch enterprise-centric tablet that runs Android and is targeted at mobile video calls.  That's expected to begin shipping to enterprise customers in Q1 2011.