Chromecast nets 5m sales in two months, jumps to 30m total sales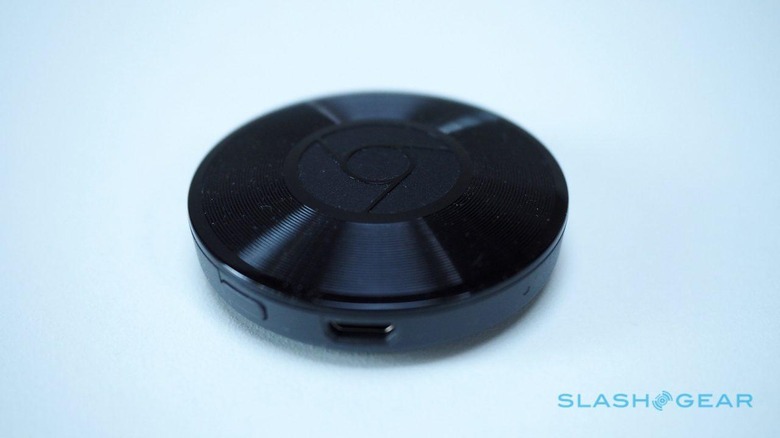 The competition for streaming device dominance is a fierce one, but Google is one of the companies sitting at the top of the heap. Google announced during its Q2 2016 earnings call that sales of its Chromecast line up of devices has jumped to 30 million. The last time Google shared Chromecast sales numbers was in May, when it said the line had sold 25 million. That means sales have jumped an impressive five million in just a couple of months.
The reason for that huge jump in sales is unclear, and Google didn't spend time speculating. However, Chromecast is less expensive than some of its competitors, so that's almost certainly a driving factor. Keep in mind that these sales numbers include the entire Chromecast line, which encompasses three devices: the original Chromecast, the 2015 model, and Chromecast audio. That could explain some of the success Google is experiencing, but it's probably more down to price.
Google has taken to giving away Chromecasts to people who sign up for other Google services as well, offering up free Chromecasts for some people who signed up for YouTube Red. At one point, Spotify was giving away Chromecasts with three-month premium subscriptions, and Google was offering $20 in Google Play credit to anyone who purchased a Chromecast, which only costs $35 in the first place. With all of these promotions putting Chromecasts in the hands of consumers on the cheap, you'd expect that word of mouth would drive at least a small increase in sales.
We'll have to see if the Chromecast can keep these stellar sales numbers up, but you can bet Google is happy with the pace they've been selling, especially when the market is so crowded. After all, to have Chromecast hit 30 million sales in a market where the likes of Roku, Amazon Fire TV, and Apple TV are its main competitors is quite the achievement.
SOURCE: 9to5Google