Chromecast begins international trek in 11 new countries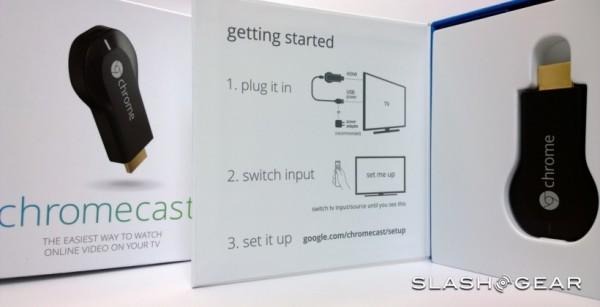 True to earlier leaks and promises, Google has officially started shipping the Chromecast to territories outside of the US. Now interested buyers in 11 countries will be able to enjoy almost all the streaming goodness that this little wonder device has to offer.
Word of the Chromecast hitting stores in other countries has been going on for a while, with the UK being the first speculated recipient. Indeed that has come true. But surprise, surprise! Google has added 10 other countries to that previously solitary list. The company is making the device also available in Canada, Denmark, Finland, France, Germany, Italy, Netherlands, Norway, Spain, and Sweden. That is definitely more than what we immediately expected, but we're definitely not going to complain.
So what do people in these countries get with the Chromecast? First, they get the ability to stream videos and content from official sources sanctioned by Google, like YouTube, Google Play Movies, Google Play Music, Netflix, Hulu Plus, HBO Go, and more. Of course, the availability of services still depend on the region. And speaking of region-specific content, Google will also be adding some of those to Chromecast, such as BBC iPlayer for the UK, France TV Pluzz and SFR TV for France, and Watchever in Germany.
But users won't be limited to those. Ever since Google released its Chromecast SDK, a good number of Android apps have started adding support for the dongle. These range from casting games, to photo slideshows to even mirroring your entire Android device. You can even throw the contents of your Chrome web browser tab on your desktop via the official Chrome extension.
Now that Chromecast is available in these new territories, all that remains is getting your hands on them. Google lists retailers like Curry PC, Amazon, Saturn, and, of course, Google Play, as places to look for the device. Unfortunately, at the moment, Currys and PC World in the UK both list the Chromecast as out of stock. Another sore point might be the price, at least in the UK. Retailers seem to have the Chromecast priced at 30 GBP, roughly $50, quite a bit higher than the $35 price tag in the US. Then again, it might very well be worth the cost.
SOURCE: Google