Chrome OS expands with ASUS and Toshiba: Acer, HP also onboard with Haswell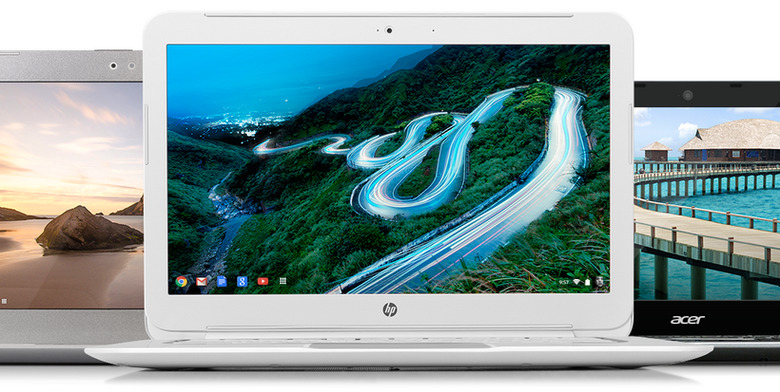 This week the folks at Google have successfully teamed up with ASUS and Toshiba to make the number of top-tier manufacturers working with Chrome OS reach a cool six. New products announced this week with Intel's 4th Generation Haswell processor technology (so far) include a new ASUS Chromebox, an unnamed Toshiba Chromebook, HP Chromebook14, and another new Acer Chromebook. This relative gush of devices is a good sign that Google's prediction of the long-lasting nature of Chrome OS, the web-based OS, will be around for the foreseeable future.
The HP Chromebook14 has been teased to bring on the largest display offered on a Chromebook thus far, while the next Acer Chromebook will likely be the lightest of the pack. The Toshiba Chromebook has been suggested by Google to bring about "versatility and portability" – this may mean you'll have more ports, or it could be that this will be he most damage-resistant Chromebook on the market when it's released. This machine also appear to have a rather sizeable second hole up top of its display near its front-facing camera: perhaps for higher-grade audio reception for voice commands with Google search.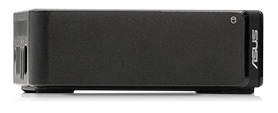 Finally there's the ASUS Chromebox. This device will likely take on a set of specifications similar to that of the Samsung Chromebox (now in its third generation), but here appears to be significantly smaller than past generations of Samsung's offerings. While the Toshiba Chromebook will be appearing in a standard silver, the Acer Chromebook will be coming in black, and the HP Chromebook14 will come in a variety of color options.
Acer has also offered up a few additional photos of their next Chromebook, while no specifications have been listed at this time. Acer has also suggested that their entry into this Haswell generation of Chromebooks will be out by this holiday season. Look like a solid contender to you?