Haswell Chromebooks claim 2x battery life of previous generation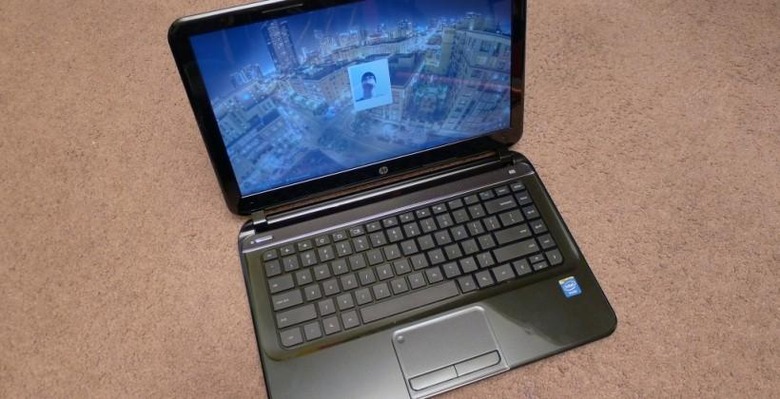 There can be little doubt that the low-cost computer universe has begun to accept Chrome OS into its life, especially given today's confirmation by Intel that a new generation of Chromebooks will be working with Haswell. This is Intel's 4th Generation core technology, and as Intel and Google have made clear, it's expected that this line of products will bring both a measure of increased performance and an improvement on battery life by more than 2x previous generations.
Google and Intel assure the public this week that this increase in battery life means users will be able to use Chromebooks "almost all day" without plugging in. That's a good sign for students bringing these machines to class as well as users working with them with mobile web out in the field. Performance hasn't been classified as specifically, of course, as Chromebooks don't exactly thrive in the market as processing power machines – they don't need to wield so much power as they're mostly web-based (for now).
This announcement has the number of manufacturers working with Chrome OS leaping to six. Both ASUS and Toshiba have decided to join the party with new devices that'll be appearing "over the coming months" while Acer and HP bring more fine Chromebooks to the field. Devices working with Haswell in the near future include not only Chromebooks, but an ASUS-made Chromebooks as well.

There'll be a new "light and portable" Acer Chromebook, a Toshiba Chromebook that's being suggested to have some measure of versatility over the rest of the pack, and a new generation of HP Chromebook14 units as well. With the Chromebook14, HP aims to kick out what might be the largest display on a Chromebook yet, releasing said hardware in a variety of casing colors.
We'll see more of these devices in the months to come, each of them packing 4th generation Intel Core processing power (Haswell) and new software features to boot!