Chrome for Android won't ever get Flash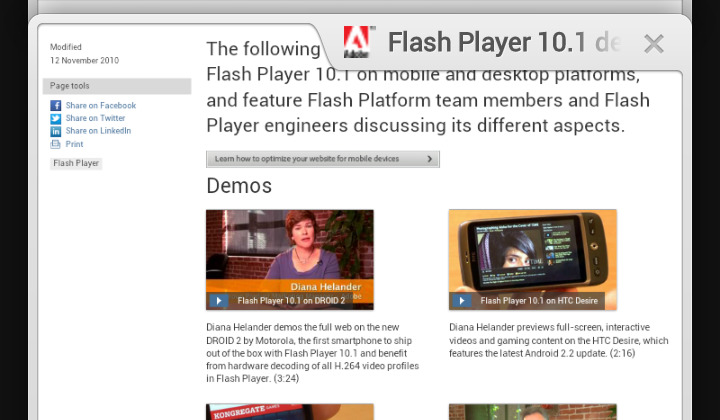 Chrome for Android may have set its sights on being the default browser on your Ice Cream Sandwich smartphone, but you'll have to make do with no Flash Player support if you give in to the new beta's allure. Having announced that its Flash Player mobile plans were over back in November, Adobe has confirmed that Chrome for Android does indeed arrive too late for a plugin of its own. That's despite Android 4.0 already having Flash Player support in the native browser.
Flash Player for ICS was released near the end of 2011, Adobe's final mobile flourish before it turned its attentions to HTML5. The decision to end Flash Player development for mobile devices followed long-standing criticism of the technology, most notably from Apple founder Steve Jobs, though the proliferation of Flash content online meant that for many users it was a necessary evil.
For now, Chrome for Android is only available if you're on 4.0, meaning it's a small percentage – around 1-percent, in fact – who get to play with the new app. If you're interested in porting the browser to earlier versions of Android, meanwhile, developer Al Sutton points to the direct tarball download for your tinkering delectation.
For everything Chrome for Android can do, check out the full SlashGear review.