Chrome browser gets WebRTC baked in for Skype challenge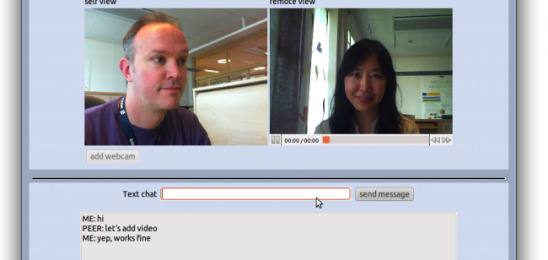 Google has released a dev-version of Chrome supporting WebRTC, the integrated real-time audio and video communications system that could see VoIP, video conferencing and even streaming gaming baked into the browser. "Instead of relying on custom, OS specific, proprietary plug-ins," the Chromium blog says of developers, "they can now easily build and maintain their apps using a few simple JavaScript APIs and have the browser do the heavy lifting."
Plans to integrate WebRTC into Chrome were revealed last summer, with the tech being an open-source way to call upon standardized voice/video communication without stepping outside of the browser. Eventually, it could mean apps like Google Talk – which is being migrated over to use WebRTC – could challenge rivals like Skype from any standards-compliant browser, rather than demanding a separate app be installed.
That would have a significant impact on mobile devices and web-appliances like Chromebooks, which could get onboard with audio and video communication without waiting on developers releasing native apps. As we suggested last year, a Google-led iMessage rival could end up blowing Apple out of the water in IM and comms.
Meanwhile, WebRTC also has potential for cloud-based streaming services such as OnLive gaming, another element tipped for inclusion in a future Chrome build. What remains to be seen is when WebRTC support gets baked into Gmail and Google+, which each have A/V services that could make significant use of it.