Celio Add BlackBerry Support To REDFLY Smartphone Companions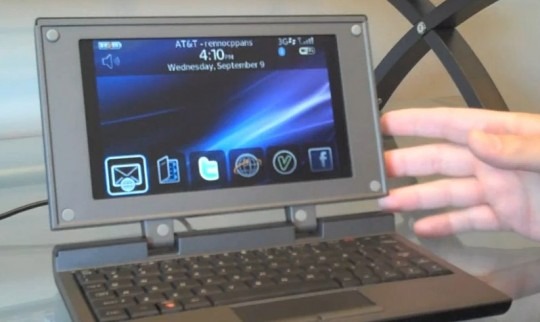 Celio are still attempting to carve out a niche for themselves in the "smartphone companion" segment, and to do that they've expanded support from Windows Mobile to BlackBerry handsets.  Select RIM smartphones can now link up to Celio's REDFLY netbook-style terminals, giving users a bigger display and larger keyboard for easier messaging, working and internet browsing.
Video demo after the cut
The news comes a few months after Celio themselves tipped the technology, as well as telling us that Android support was also on the agenda.  No sign of that with this particular update, but we guess it's next on the company's list.
Crackberry managed to score an early play with the Celio REDFLY setup, and shot the video you can see below.  The update is expected to go live in Q4 2009, a free download to REDFLY Mobile Companion C8N and C7 owners, with support for the BlackBerry Bold 9000, BlackBerry Curve 8900 and BlackBerry Tour 9630.
[via PhoneMag]