Castlevania Creator's Bloodstained Now Most Funded Kickstarter Game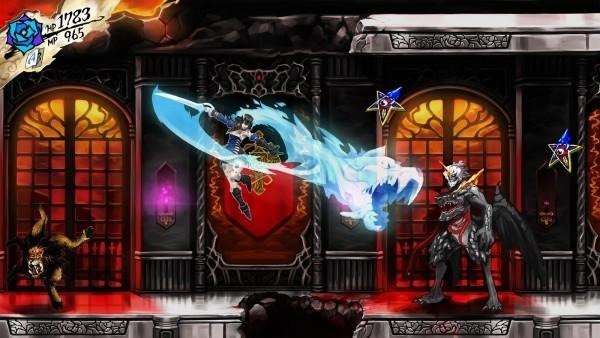 Nostalgia can be a pretty strong emotion. And profitable too, as some game developers on Kickstarter have discovered. Although the crowdfunding platform has seen many a new game or idea come to life, most of the most successfully funded games on its list happen to have strong ties to the past. Like Bloodstained, which come from the mind of Koji Igarashi of Castlevania fame, which is close to reaching $4.5 million with less than 24 hours to spare, making it the top funded computer game so far in Kickstarter history.
Sure, it isn't the top Kickstarter game. That title belongs to the unexpected upstart card game Exploding Kittens, which managed to net close to $8.8 million. In second place is Ouya, which has sadly seen better days. Of the top 10 in the games category, 5 are computer games. And all of them have a nostalgia factor.
Bloodstained, as mentioned, is being designed by Castlevania's creator and is a return to the "igavania" style of gameplay popularized by that franchise. It displaces Torment: Tides of Numenera, which, along with Pillars of Eternity at fifth, is being made by some of the people behind Planescape: Torment, one of the most narrative heavy RPGs of all time, and are considered its spiritual successors. Mighty No. 9 is Mega Man (Rockman) creator Keiji Inafune's return to the spotlight and is a similar side-scrolling platformer like his previous games. And Double Fine Adventures, which is credited for having opened the Kickstarter floodgates, was made to prove that the adventure game genre is not dead.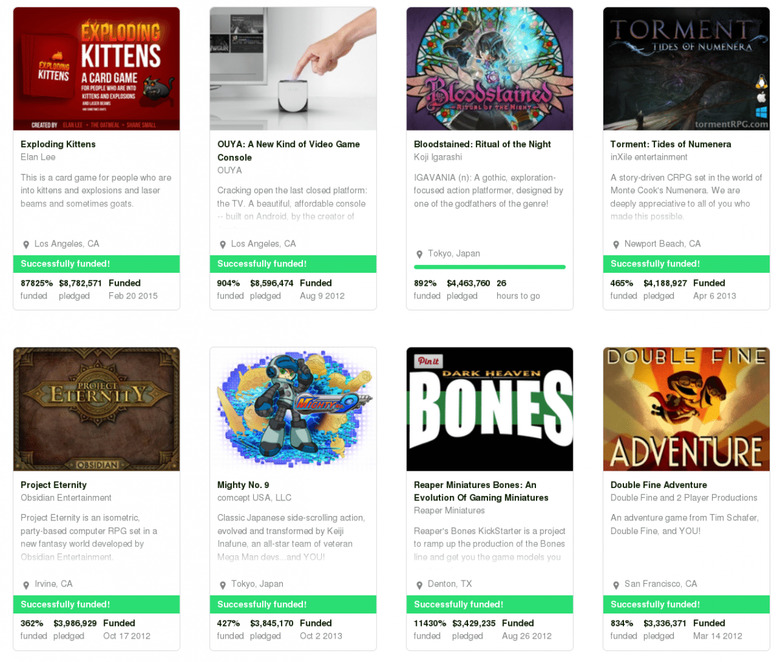 Bloodstained, however, is more than just nostalgia and is definitely no Castlevania clone, though it seeks to implement the well-loved mechanics and spirit of the game in a new setting and a new 2.5D visual style. No vampires here, but there are hordes of demons to slash your way through. It is also one of the very few high-profile Japanese-made game to hit the crowdfunding scene.
Bloodstained has already raked in close to $4.47 million. Trends would indicate that those numbers rise quickly in the last few hours of campaign. All but two stretch goals have been unlocked, giving backers a ton of extra content beyond the original promise. If this is your type of game, now might be the time to put in a few dollars before the doors of opportunity close.
SOURCE: Kickstarter