Carrier apps appear in Nexus 6: no surprise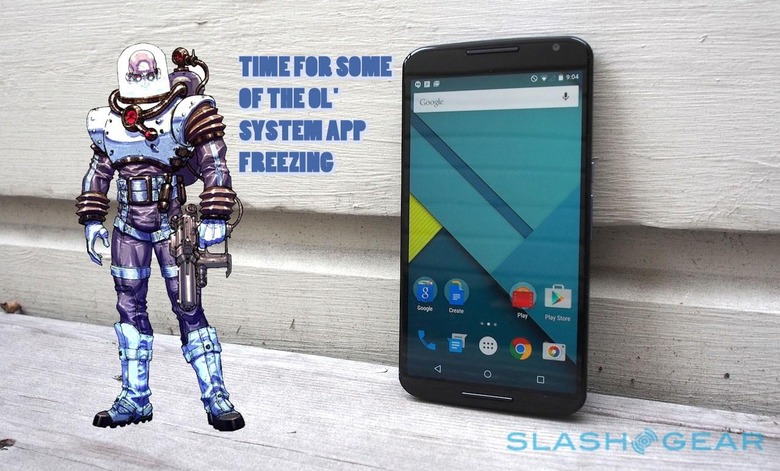 Just as Google said they would, Verizon apps have appeared on the Nexus 6 after the device's update to Android 5.1. As it was foretold at the dawn of Android 5.0 Lollipop, so it has come to pass: Nexus devices with carrier apps onboard. Just like it was in the past. Just as it shall be in the future. While these apps will not be kept by some users, most never see them – and some will expect that they'd been there all along, as all Verizon phones have similar apps.
Behold, the Verizon Galaxy Nexus all over again. Only not really. This time the Verizon apps aren't in the system when you first purchase it. They come when you update to the newest version of Android Lollipop.
Behold, the article entitled Android Lollipop and the Automatic Carrier App Updates.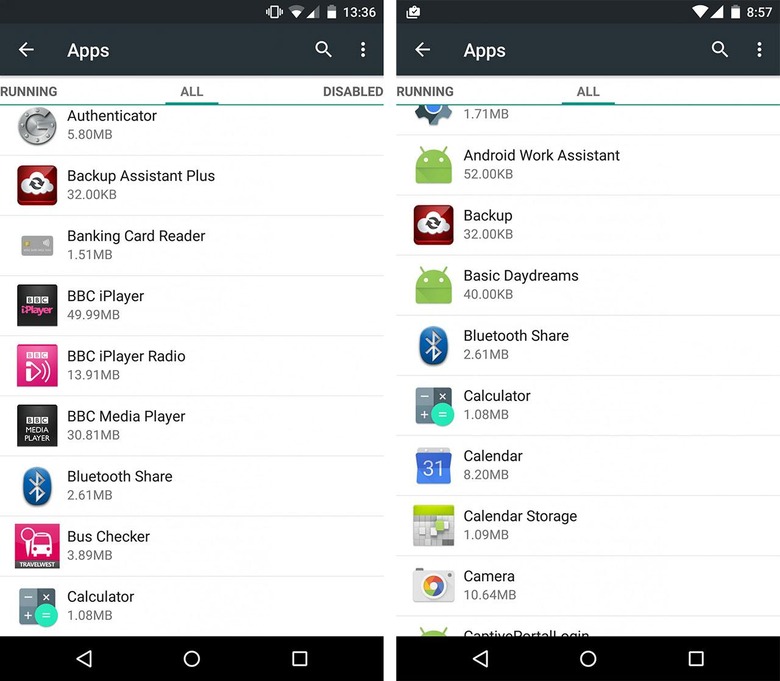 ABOVE: Verizon's Backup app appears in system partition of Nexus 6 devices both in the United States and abroad.
But wait a second, you might be saying, didn't Google suggest that these apps would be appearing outside of the device's system partition?
Yes! That is indeed what was said.
But Google also suggested that these apps would be appearing upon system setup, not upgrade. "What happens now is when you've got a Verizon SIM in the device, it actually installs Verizon apps as part of the setup flow," said Google's VP of engineering for the Android platform and Nexus devices Dave Burke, "and then you can remove them if you want as part of the Play Infrastructure."
Google's Android group product manager Gabe Cohen added: "they're not part of the system partition."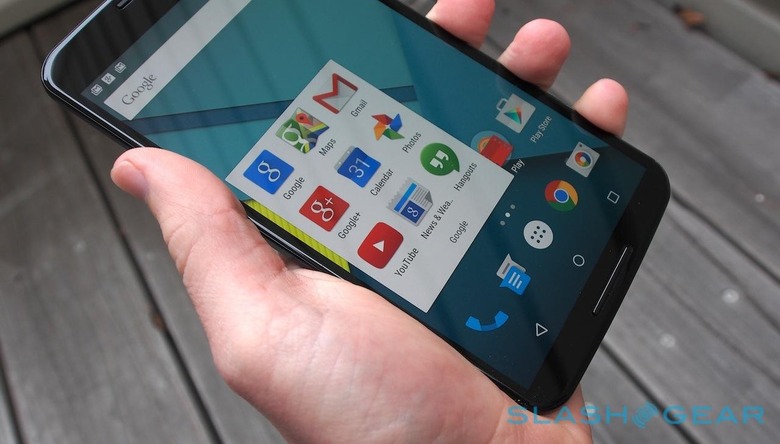 But wait a second, you might also be saying, did Google really promise this?
Not so much. Google was actually speaking about the "what ifs" and "maybe" abilities of Lollipop back in October when the above quotes were quoted.
Some users have reported that they're getting multiple carrier apps with this update – SprintDM, T-Mobile MyAccount, and Verizon's account app.
It could be that a single update to all Nexus 6 devices is including all included carrier apps in the partition. Not all apps are activated – but they are there.
Verizon:
com.motorola.android.buacontactadapter
com.verizon.omadm
com.verizon.permissions.appdirectedsms
com.vzw.apnservice
Sprint:
com.android.sdm.plugins.sprintdm
com.android.sprint.lifetimedata
Above you'll see package names for each of the Verizon and Sprint apps included on the most updated version of Android with the Nexus 6. To remove these – at your own risk, the ADB shell command to remove is "pm disable [package]".
Below you'll see a list of apps that were added with the Android 5.1 update to Nexus 6.
- Backup Assistant Plus
- com.android.moto.appdirectedsms
- com.android.sdm.plugins.dcmo
- com.android.sdm.plugins.diagmon
- com.motorola.service.ims
- com.qualcomm.atfwd
- com.qualcomm.qti.rcsimsbootstraputil
- com.verizon.permissions.appdirectedsms
- DM Config Update
- Google Connectivity Services
- Hidden Menu
- MotoSignatureApp
- org.codeaurora.ims
- RCSService 5.1-eng.ameyat
- VZWAPN
Most of these apps are not from Verizon – most of them are for Android or summoned by Motorola specifically.
Over at the XDA thread on this subject there's a battle going on between those that suggest these apps are normal an those that would rather DIE than have any apps they didn't want on their smartphone. Please feel free to lend your opinion there or here – have at it!