Campbell's Star Wars Soup's "Galaxy's Best Dads" just the tip of the iceberg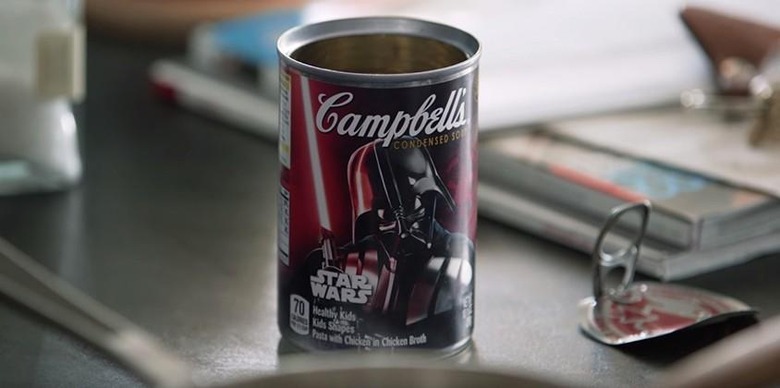 A video spot for Star Wars Soups continues Campbell's #RealRealLife initiative with double "I am your father" delivery. This marks the second time Campbell's includes both the RealRealLife angle and the Star Wars branding release – the first having appeared earlier this week. Today's spot shows Darth Vader soup with Imperial-shaped pieces, while the spot earlier this week showed "R2-D2 Soup", not quite lost in translation. Both are aimed at parents and kids – kids who love R2-D2 Soup more than any other sort of soup.
This is all part of Disney's massive, unprecedented, multi-level licensing explosion that spans nearly every department of your local department store. Toys, clothing, and food are just the basics. You'll also find Star Wars tooth brushes, coffee cups, duct tape, and adhesive strips – better known by the most successful brand adhesive strips: Band-Aid.
You'll also find Star Wars collectable cards, multi-vitamin gummies, high-end pens, pins, back-packs, and phone cases. You'll find Star Wars mobile batteries, guitar picks, and ATV helmets, and respirators – with you-know-who as the face behind the mask.
Above you'll find the Campbell's video spot called "Your Father". Below you'll find the Campbell's video spot called "Artuito".
See our Stormtrooper Headphones review.
Disney has licensed Star Wars for toaster ovens, snowboards, and even sushi accessories. Headphones and cook books and bluetooth speakers. Guitars and USB sticks and keyboards. There's even a special-edition Star Wars HP laptop coming later this year.
And don't forget the Star Wars Petco collection.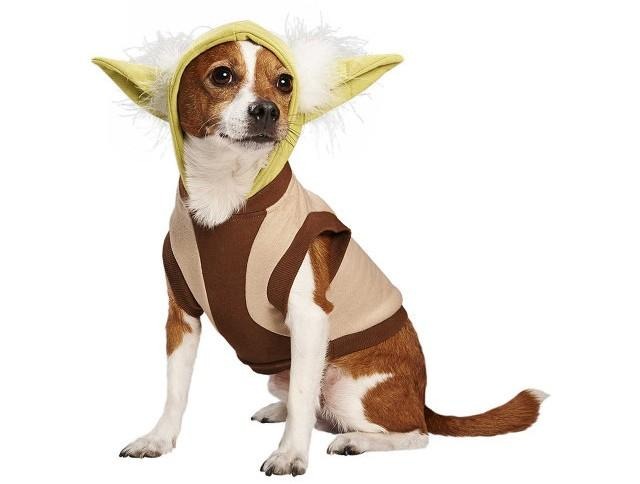 Don't be surprised to find Star Wars invading every single product you have in your home in one way or another before the end of the year. And with Star Wars movies coming out once a year for the next several years (at least), don't expect this branding bonanza to end any time soon.