HP Star Wars Special Edition is the Sith of notebooks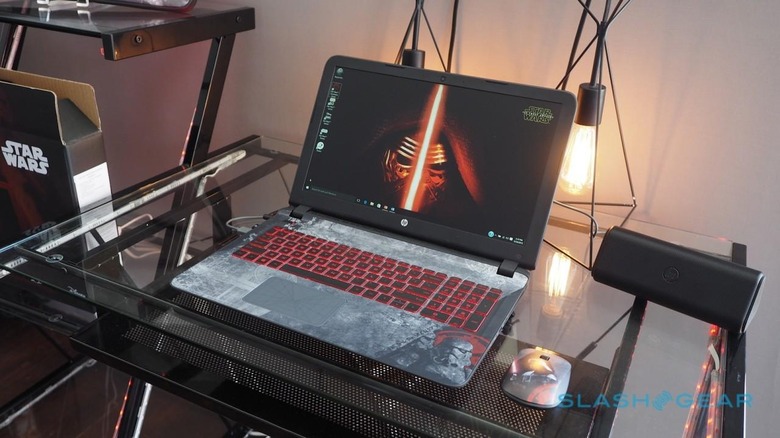 Star Wars: The Force Awakens may still be several months out, but HP might have the limited-edition PC to tide over your sci-fi needs. The new HP Star Wars Special Edition notebook may have a Pavilion at its core, but it's been thoroughly customized with external graphics, accessories, and a whole catalog of digital content.
So, if you've always wanted R2-D2 to whistle when you plug-in or unplug USB devices, you'll be pleased to hear the HP does that. Alternatively there are lightsaber sounds or a number of others, organized into different themes.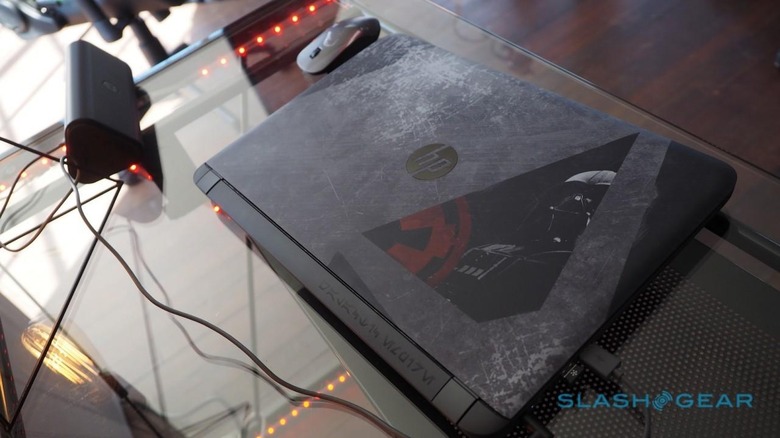 The style overall, though, is thoroughly Empire. Stormtroopers cover the keyboard, "Galactic Empire" is written on the hinge in Aurebesh – the font for which is preloaded for your own use, too – and there are Darth Vader graphics on both the lid and the matching wireless mouse.
While movie tie-ins can seem a little cheesy sometimes, HP has at least gone to more effort than most.
The company has been given permission to raid the Star Wars archives, and the special edition notebook has a database of over 1,100 items – including behind-the-scenes images, storyboards, artwork, classic photos, set and costume designs, and audio selections – as well as concept art.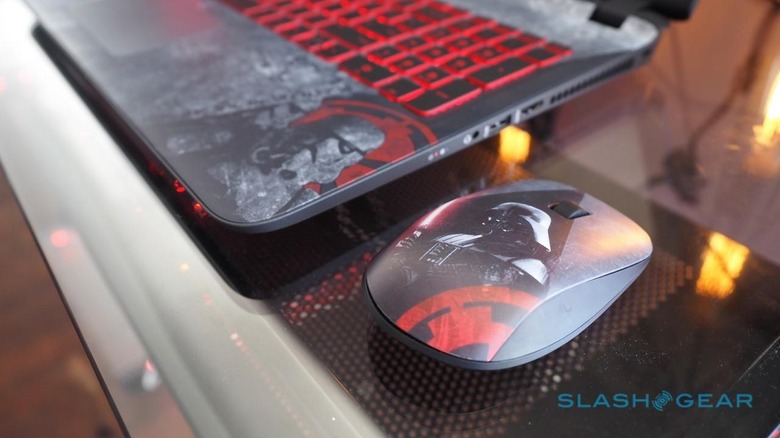 There's still room for a little cheese, mind, like the recycle bin icon being replaced by a Death Star: fully-built when empty, and destroyed when full.
My personal favorite, mind, is the packaging. Whereas the styrofoam cradling a new notebook is usually something you'd throw away without really examining, HP has custom-molded this particular batch to look like Darth Vader's TIE Advanced x1.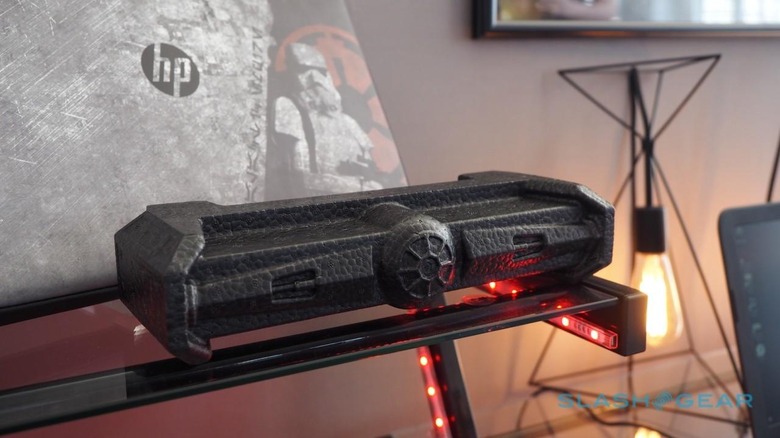 As for what's inside, there's a choice of Skylake Core i5 or i7 processor, up to 12GB of RAM, and up to 2TB of storage, plus Intel HD Graphics 520 and NVIDIA GeForce 940M7 GPUs. The 15.6-inch display can optionally be upgraded to a touchscreen, and there's an optical drive, B&O Play tuned speakers, and a battery good for up to seven hours.
The HP Star Wars Special Edition will go up for preorder on October 8 and is expected to begin shipping from November 8. It'll be priced at $699.99 for the notebook, while the wireless mouse and the sleeve will be $39.99 each.
[gallerybanner p=408561]