Camera Test: Moto G 3rd Gen vs Moto G 1st Gen Original
As the Moto G 3rd generation smartphone is released, second sequel to the original best-selling Motorola phone, we have a look at how its camera stacks up. We're not comparing this device's camera to the other hero phones on the market today. We're not even comparing the Moto G 3rd gen's camera to the budget smartphones it's up against. Today we compare the camera on the 3rd Gen Moto G to the original Moto G from 2013. This is for all the original Moto G users that are 2-years into Moto G ownership seriously considering upgrading.
We were going to run a "blind" battle between these two shooters like we did with the Galaxy S6 vs LG G4 vs iPhone 6, but after we compared the results of our short journey through a number of photos this afternoon, we decided that'd be silly. It should be painfully obvious which of each of these photos belongs to the newer, better device, and the other to the original.
Here's what we're dealing with here – the differences come with 2-years of development and price-cutting as well as Motorola's bulk buys of parts from various groups, making everything all the better but not much less the cheaper. What I mean is – you get a whole lot better phone, but you're not going to have to lose an arm and a leg to pay for it.
Moto G 3rd Gen• Display: 5-inch IPS LCD 720 x 1280 pixels• Processor: Qualcomm MSM8916 Snapdragon 410• RAM: 1GB RAM / 2GB RAM• Camera: 13 MP, 4128 x 3096 pixels, autofocus, dual-LED (dual tone) flash, 1080p @ 30fps, 720p SloMo• Front-facing Camera: 5 MP• Battery: 2470 mAh• Internal Storage: 8GB / 16GB• Micro-SD card slot: Yes, up to 32GB
Moto G (Original from 2013)
• Display: 4.5-inch IPS LCD 720 x 1280 pixels• Processor: Qualcomm MSM8226 Snapdragon 400• RAM: 1GB RAM• Camera: 5 MP, 2592 х 1944 pixels, autofocus, LED flash, 720p @ 30fps, 720p SloMo• Front-facing Camera: 1.3 MP• Battery: 2070 mAh• Internal Storage: 8GB / 16GB• Micro-SD card slot: No
The camera here is capable of taking much larger photos and you've got 2 years of development on the processing technology that goes in to snapping the photo. This setup should, by all means, be 2-years worth of better at taking photos – and it is.
Just for fun we're still going to run the polls. If you do find yourself attracted to the "lesser" of the two photos, by all means, let it be known. Choose the photo you prefer, left or right.
Rocks
First you're going to see a pile of rocks – this is the only photo we've cut right down the middle because both sides have just as fair a chance at showing you the ins and outs of a variety of rocks anyway. Also right up the middle you should see how individual rocks compare to one another.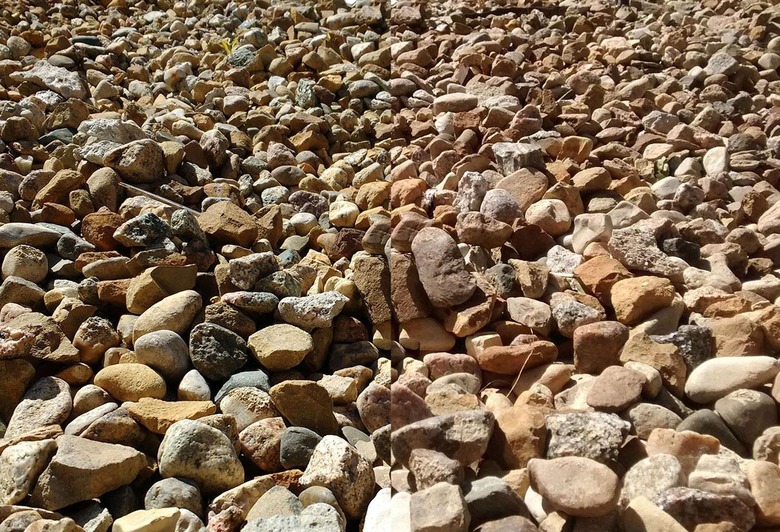 [polldaddy poll=9006137]
If that wasn't close enough, these photos should be.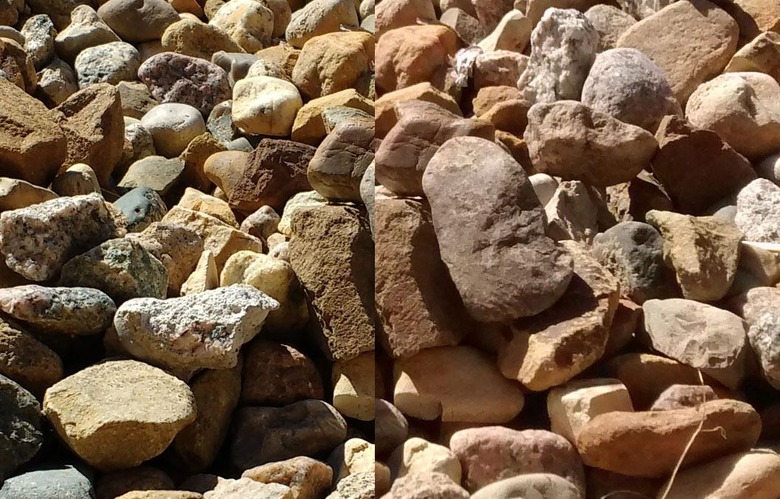 [polldaddy poll=9006136]
Pizza Boy
Photographed indoors under a very standard incandescent bulb-blasting yellow light, this LEGO Pizza Boy Minifigure should show you how these devices act when in relatively dim lighting conditions in a macro situation.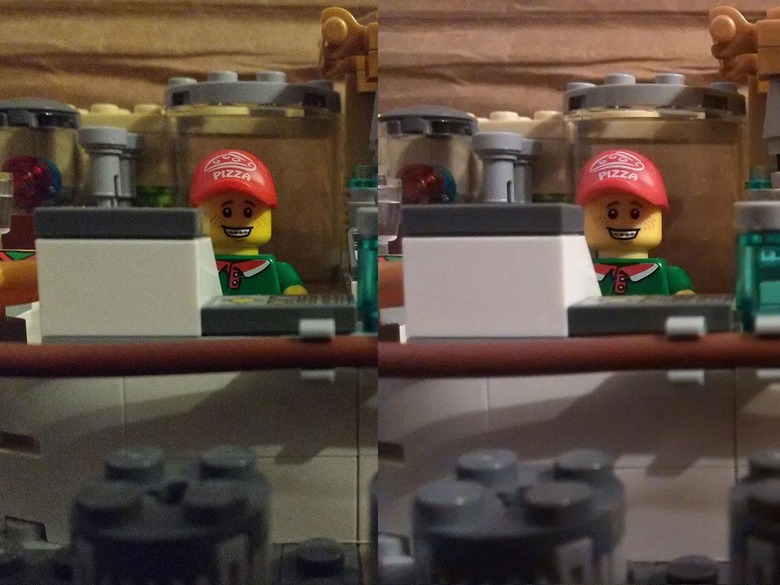 [polldaddy poll=9006135]
Cement Wall
Again we're outdoors with the sun blasting. Notice the ever-so-slight differences when you're further away from the wall, then notice the distinct differences when you get up close. Color handling here should be coming into clear focus for you in the new device's results vs the old.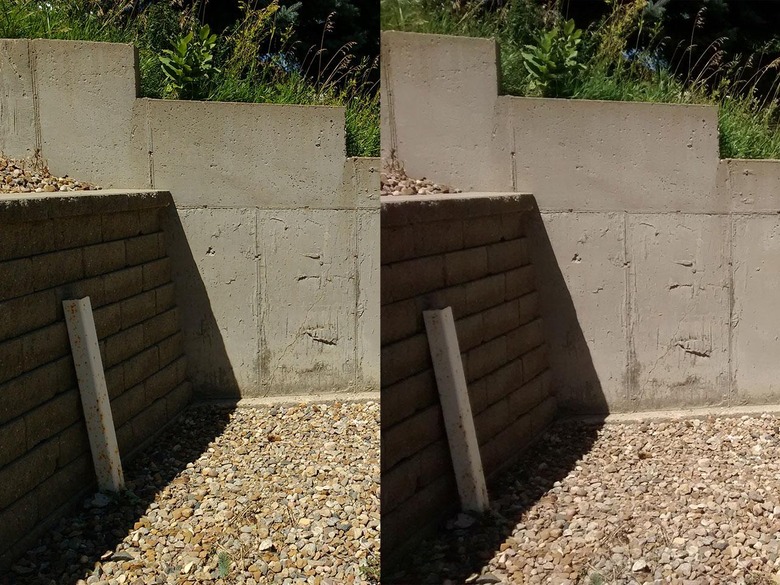 [polldaddy poll=9006133]
Closer you'll once again see that while we are in as much focus as possible here on the same subject, the newer device handles the situation with a lot more grace.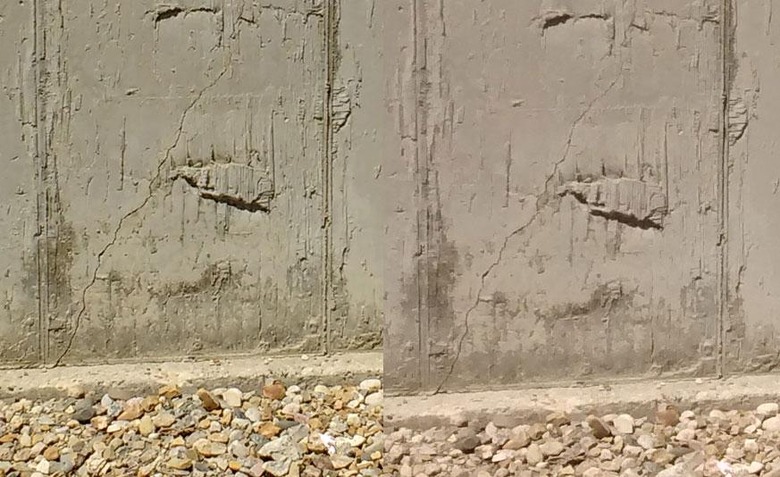 [polldaddy poll=9006132]
Green Tree
Which green is more accurate? It's not the one that's far more yellow, that's for certain.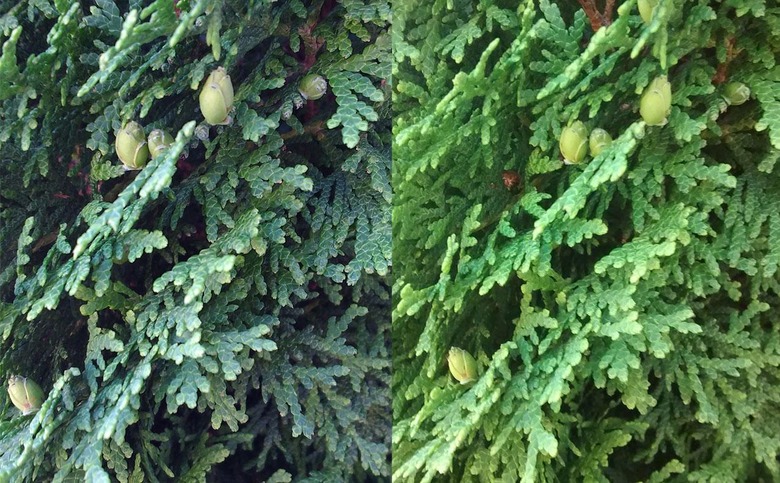 [polldaddy poll=9006129]
Wrap-up
If you've not already guessed, all of the photos on the left side of each compilation were taken by the Moto G 3rd Gen, while all of the photos on the right were taken by the original Moto G.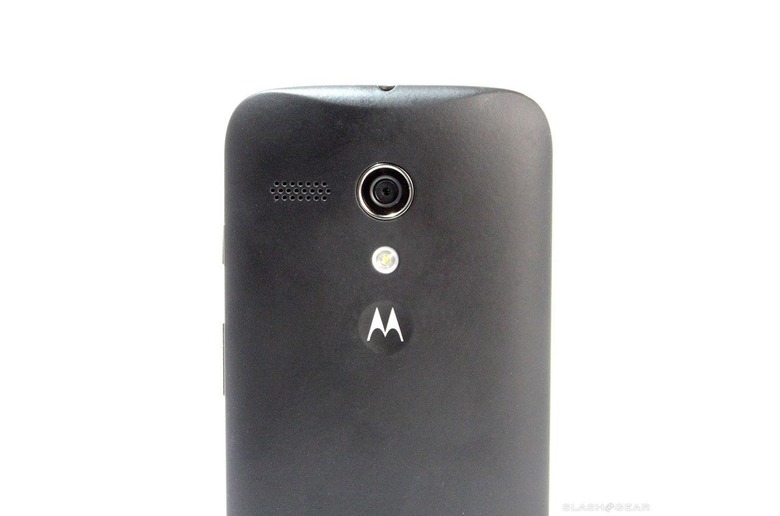 I've changed a bit of a tune here, now that we've seen how much better this newer Moto G can be. The original is certainly good enough – there's nothing inherently WRONG with the original Moto G's camera setup. Compared to the newest Moto G, though, the original falls a bit short.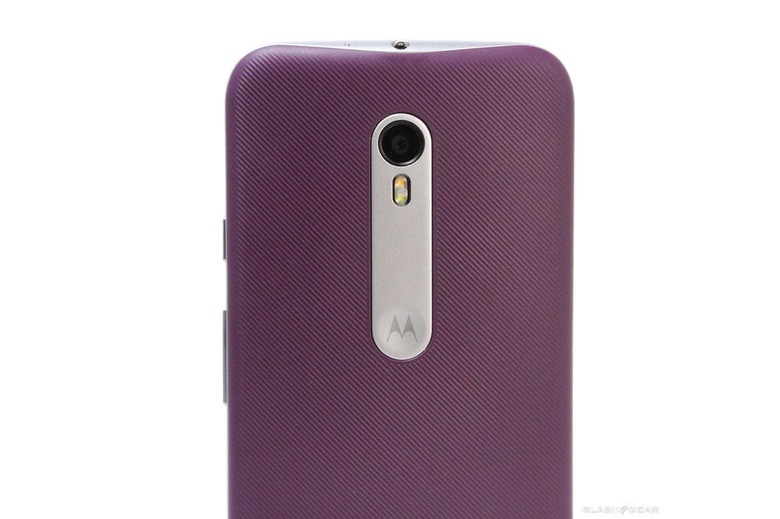 Stay tuned for our full Moto G 3rd Generation review here on SlashGear soon! Stick around our Android hub for more.