Cadillac readies EV future with car name shake-up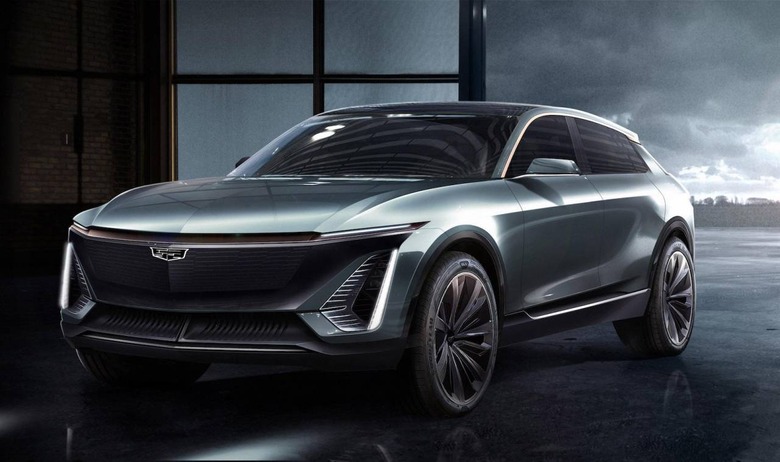 Cadillac will change the way its cars are badged, shifting away from a focus on engine size and instead focusing on torque as GM positions the brand at the forefront of electrification. The move comes as Cadillac prepares to leave its New York offices and move closer to the rest of its General Motors family in Detroit.
That relocation, according to Cadillac president Steve Carlisle, isn't a sign that the automaker has struggled in its current strategy. Instead, he argues, it's because Cadillac needs to be closer to the company's engineers and designers as it enters its next phase.
GM announced back in early January that Cadillac would be the torchbearer of its new electrification strategy. It will be the first nameplate of the group to use an all-new battery electric vehicle architecture, intended to be more flexible and customizable than previous EV platforms. It will support a wide range of body styles, along with a choice of battery sizes. Front-, rear-, and all-wheel drive variants will be possible, all depending on the needs of the particular vehicle.
The first Cadillac EV on the platform – a striking all-electric crossover – won't be launched for a few years yet, it's expected. However the automaker is already paving the way for new models, with the goal of better positioning electric drivetrains among the existing array of engines.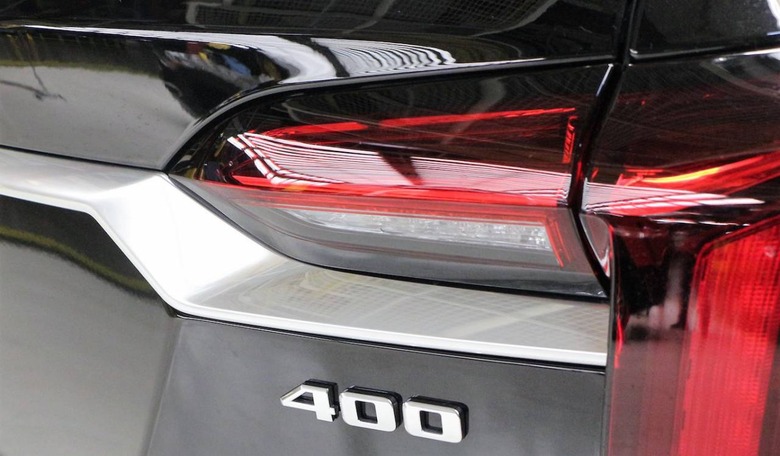 Currently, Cadillac badges its cars by engine capacity. The new system will instead focus on drivetrain torque, as measured in Newton-meters (Nm), and rounded up to the nearest 50. A suffix letter can be added, to indicate the type of drivetrain used.
First to use the new system will be the 2020 Cadillac XT6. Under the old system, its V6 might have been badged as a 3.6L. With the new nomenclature, however, it will sport a "400" badge, reflecting the 367 Nm of torque – which, in the US at least, would more commonly be referred to as 271 lb-ft of torque.
A Cadillac using the automaker's 2.0L turbo engine, such as the XT4 crossover, would be badged 350T meanwhile. That's 258 lb-ft of torque expressed in Newton-meters, rounded up to the nearest 50, and then with the "T" suffix appended to reflect the fact that it is a turbocharged engine.
According to Carlisle, the change is necessary because engine capacity is a legacy criteria in an age of increasing electrification. Electric motors are distinguished by their power, and so Cadillac needs to change how it categorizes its vehicles so that different drivetrains can be more readily compared.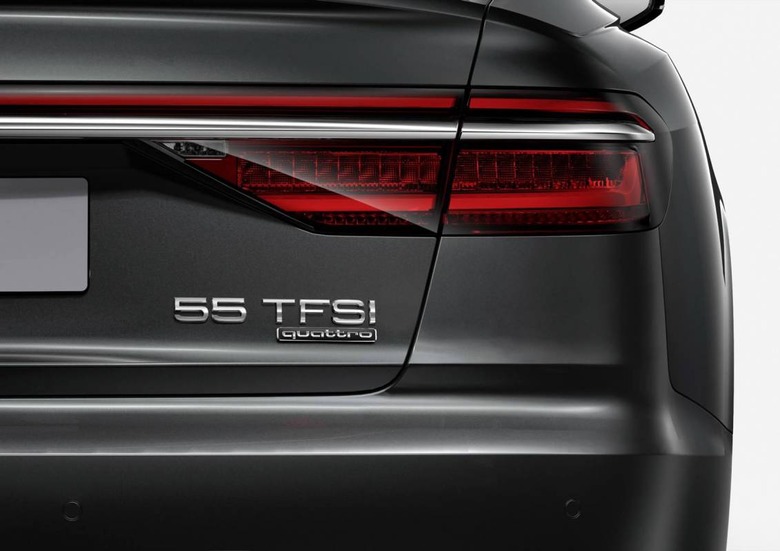 It's not the first automaker to take on that challenge, mind. Back in 2017, Audi announced it would adopt new nomenclature of its own, doing away with engine capacities and instead referring to power output in kilowatts (kW). Rather than put the actual kW performance on the trunk, however, it is categorizing different kilowatt power outputs into bands, and then associating each band with a number.
So, a vehicle with between 169 and 185 kW would be referred to as a "45" under Audi's scheme. Like Cadillac, it then appends a name to indicate the type of drivetrain, such as TFSI for a turbocharged gas engine or e-tron for all-electric. Audi has begun using the new scheme on its cars in Europe, but has not so far in North America.
Cadillac says that its new naming policy will affect all 2020 model year cars, though with the exception of V-Power performance models.