C Spire Wireless to offer iPhone 4S "in coming weeks"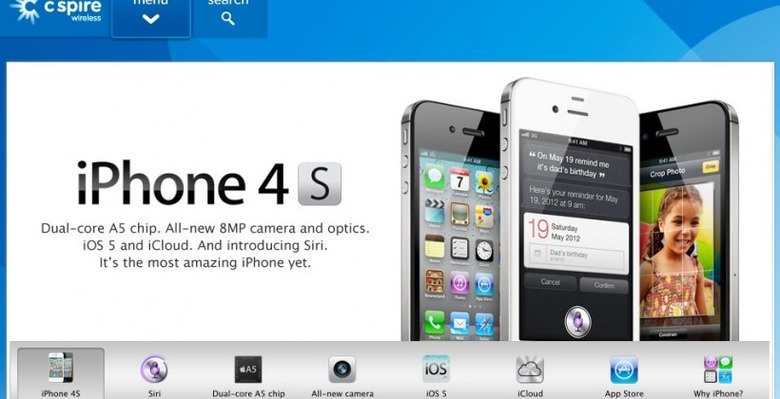 C Spire Wireless has thrown in with the big boys, and begun taking pre-orders for the iPhone 4S. The private carrier – which covers the Memphis metropolitan area, Mississippi, Alabama, Florida Panhandle and Rome, Georgia – is yet to confirm pricing or availability for the fifth-gen handset, but will offer unlimited data among other things.
The announcement could be a sign that Apple is looking to continue broadening availability of the iPhone 4S within the US, a shift that began when Verizon offered the CDMA variant of the iPhone 4 back in February. In Europe, being able to pick and choose an iPhone from multiple carriers is common; meanwhile, in the US, Apple will begin offering a SIM-free and unlocked version of the 4S sometime in November.
Our full iPhone 4S review is here if you still need to get up to speed on Apple's latest smartphone. Let us know in the comments if C Spire availability could sway you into picking up the iOS 5 handset.