Bump Acquired By Google: "Magic" Media Transfers Included

This week the folks at Bump have announced that they'll be moving to Google, the latter coming having acquired the former in a deal that'll bring new technology to Android and Chrome (more than likely). The app Bump currently works with Android and iOS devices to provide data transfer from one device o another with a rather unique means of attachment: smashing one's device against a desktop computer's spacebar. Being acquired by Google means that this – and similar – technology will be integrated into Google's services as a standard.
This could mean some less-than-pleasing things for users of Bump on the Apple mobile devices side of things. While SlashGear has praised the abilities of Bump in both iPad and iPhone use cases from top to bottom, Google's ownership of the company may mean some changes are in order. Given Google's full support of iOS in apps that allow a full Chrome, Gmail, and Google Search experience to thrive on Apple's devices, it is more than likely that Bump will stay in some capacity.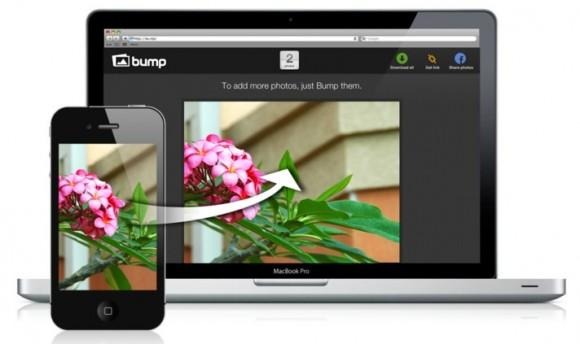 Meanwhile the same is true of Flock. The app Flock is one developed by the same team that brought you Bump, and they've all been acquired by Google in one swoop. At the moment, word from Bump suggests that both Flock and Bump will stay on as they always have, as fully functional apps for each of the platforms they work on. They do suggest that users should "stay tuned for future updates."
"We're excited to announce that the Bump team is joining Google!

Our mission at Bump has always been to build the simplest tools for sharing the information you care about with other people and devices. We strive to create experiences that feel like magic, enabled behind the scene with innovations in math, data processing, and algorithms.

So we couldn't be more thrilled to join Google, a company that shares our belief that the application of computing to difficult problems can fundamentally change the way that we interact with one another and the world." – Bump

David Lieb, CEO and cofounder of Bump shared the above message with the world via the official Bump Technologies blog. It's stated – as is often the case – that all media inquiries from this point forward go through Google, this suggesting that the company's acquisition is, indeed, finalized. Have a peek at the Bump app for iOS and Android and enjoy its current iteration while you can!