Bump for iOS Review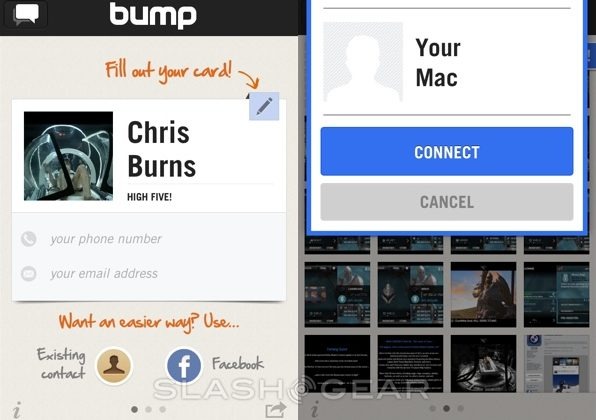 Through some form of fairy magic the application known as Bump has suddently become the most relevant application on the iTunes App Store for those who love to transfer photos between devices. This most recent update to the app makes it so simple to transfer photos from your iPhone and iPad to your desktop that there's essentially no reason to use anything else. The best part about this application is the "magic" method you use to make it work – just bump it!
All you've got to do once you download this absolutely free app is start it up, enter your name if you really want to, and open up the http://bu.mp/ webpage on your web-connected computer. On the application – made for iPhone but working fine on the iPad if you wish – you've just got to select the photos you want from your photo stream and Bump! To Bump in this case is to take your device and tap your computer's space bar.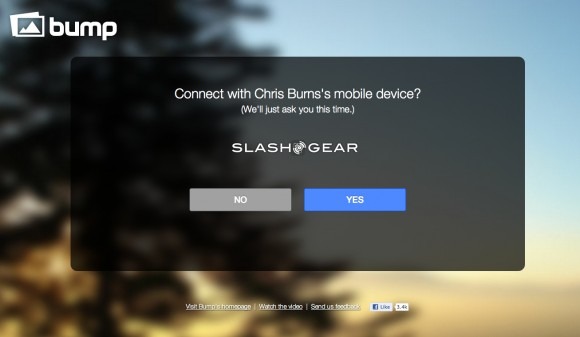 From here, a combination of technology and voodoo spells (it would appear) make the photos you've selected appear in your computer's browser window. We've literally never seen anything work so slick between two machines before, especially not in the realm of transferring data. This process then moves on to allow you to instantly download the photos you've got in the browser window, upload them to Facebook, or even link them straight from bu.mp! A more convenient and simple photo-sharing application on iOS has there never been. It's available for Android, too!
Head to the Google Play app store or the iTunes app store to download this application for free – it's worth the few seconds download time without a doubt.