Bugatti counts out SUV and sedan amid Chiron focus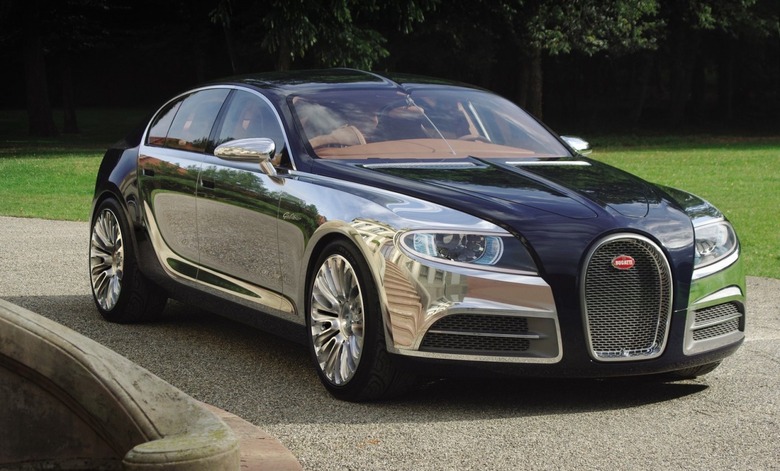 Don't expect Bugatti to follow luxe rivals into making an SUV or a sedan, with the company cutting off speculation that it might echo stablemate Bentley's range-expansion. Despite showing off eye-catching concepts like the Bugatti 16C Galibier 5-door fastback in 2009, not to mention the growing trend among luxury car makers to cater to high-rolling and deep-pocketed customers with a taste for SUVs, according to company chief Wolfgang Dürheimer the focus remains on having just two doors.
"Bugatti is a very special company. Bugatti is ultra-sharp," Dürheimer told Car and Driver. "The supersports cars, they are all two-seaters. There is no SUV and there is no four-door sedan. For this reason, the position of the Bugatti will remain extremely sharp."
It's no huge surprise, admittedly. Despite sufficiently favorable reception to the 16C Galibier concept for Bugatti to green-light a production car, the Royale, the plug on that project was pulled in late 2013.
Meanwhile, though Bentley – which Dürheimer is also in charge of – is busy fettling its Bentayga SUV, it seems that's also off the menu for Bugatti, even if such a car could probably command multi-million dollar prices.
Instead the company is looking toward the Veyron successor, widely expected to launch as the Chiron, though still playing details close to its collective chest.
According to Dürheimer, the guiding star for the new car is "do it much better next time"; while he won't be drawn on specific internal targets, he does mention track usability and brakes as key areas of the Veyron that he felt needed focusing on. Of course, the new car is also expected to go faster, with some reports predicting a heady 288 mph top speed.
Bugatti sold 450 Veyron cars – with a variety of special editions and one-off customs – over the ten years it was produced.
SOURCE Car and Driver