Bentley Bentayga SUV spied testing on Nurburgring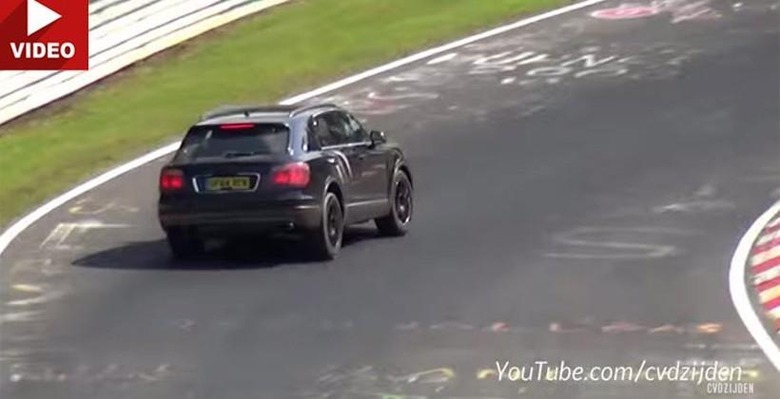 Bentley has been making some of the most luxurious and expensive vehicles in the world since the company was formed. Often these land yachts have massive engines that give the big luxury cars decent straight line performance, but this side of a Bentley racecar the vehicles were never meant to handle like a racer. They are designed for comfort and style.
Often carmakers will whip their new rides around the famed Nurburgring in Germany and then advertise that handling was tuned on the famous racetrack. That leaves many automotive enthusiasts wondering why the automakers bother testing some vehicles on the Nurburgring since they will never, ever see racetrack use by sane buyers.
Such is the case with the video of the Bentley Bentayga SUV that turned up recently. The big SUV was spied trying to tackle the high-speed corners of the track and things weren't going so well it looks like the SUV was a handful for the driver and the big beast wallows in the corners like a pig in slop.
Considering that earlier this month all we had seen of the Bentley SUV was a rendering, the upside to this video is that we can glimpse the real thing even if it is far from its natural habitat at the country club.
SOURCE: Carscoops