Budget-friendly Nokia 2 comes to the US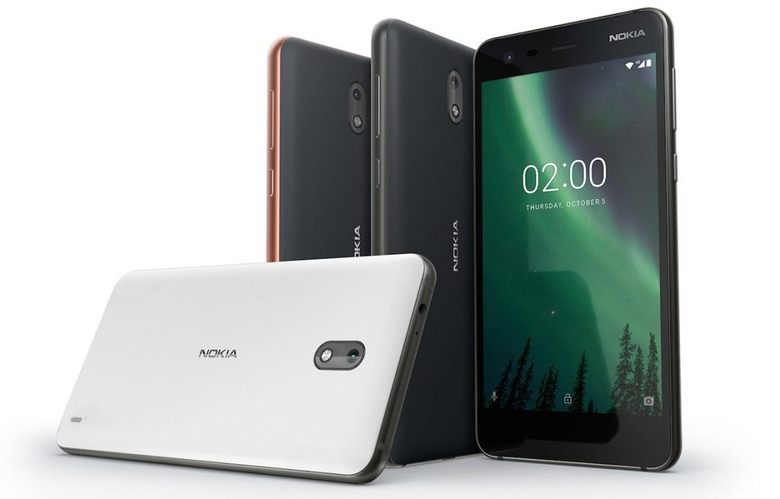 We may receive a commission on purchases made from links.
This year has seen a number of interesting smartphones from Nokia, with parent company HMD Global releasing devices that cover a number of price-points in the Android market. Unfortunately only a few of these models have made their way to the US, including the mid-range Nokia 6 and the retro-inspired, non-smart Nokia 3310. It appears that's about to change, as the super cheap Nokia 2 will soon be on sale here.
A listing for the Nokia 2 has appeared on Amazon, complete with a wallet-friendly $99 price. Available in black, white, or copper, the device is currently listed as "out of stock," but will be available for purchase in the near future. Buyers will get an unlocked Nokia 2 that's compatible with AT&T and T-Mobile's networks (sorry, Verizon and Sprint users), and covered by a warranty.
While the Nokia 2 clearly has entry-level specs, the two main things it has going for it are the dirt-cheap price and a huge 4,100mAh battery. The latter is said to give the device almost two full days of usage between charges, paired with the fact that the display and chipset are designed to use as little power as possible.
Along with the large battery, the phone features a 5-inch 720p display, and is powered by a Qualcomm Snapdragon 212 processor with 1GB of RAM. There's also 8GB of storage with microSD card support, 5MP and 8MP cameras on the front and rear, respectively, and a durable chassis made from an aluminum frame and polycarbonate shell. It ships with Android 7.1.1 Nougat, but is said to get the upgrade to Android 8.0 Oreo at some point down the line.
SOURCE Amazon