Brother AiRScouter wearable displays launching June 15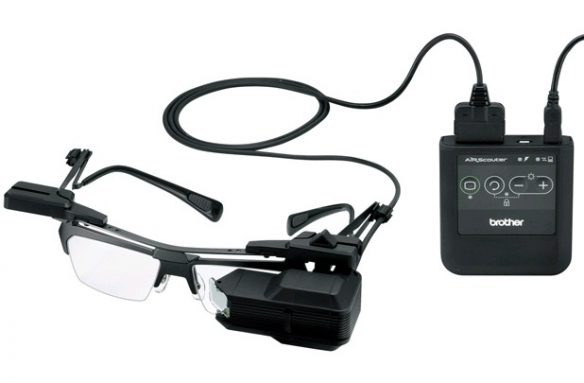 The augmented reality floodgates have broken, and next up is Brother with its AiRScouter WD-100G/WD-100A headsets finally hitting the market come June 15. Announced back in 2010, the headsets – one for glasses-wearers, the other for everyone else – may not be as sleek as Google's Project Glass prototypes, but they do have the advantage of actually working, projecting an SVGA 800 x 600 picture into your left or right eye.
Both versions hook up via a USB connection to the video source, which could be a laptop or tablet; that provides both video and power to the headset. There are also controls for brightness and source.
Brother doesn't expect Google-style geeks to sport the AiRScouter kit while wandering the streets looking for their local bookshop; instead, the target audience is industrial users. As the video below suggests, the headsets could be used to overlay complex technical instructions over the top of a real-world view, guiding engineers through repairs and maintenance.
To help with that, Brother has previously partnered with NEC on the Telescouter system, which includes software for remote guidance to be fed to the headset from a distant expert.
Currently, OS compatibility is limited to various iterations of Windows, which seems a shame; we'd have liked to have been able to hook up a smartphone instead. Brother will announce pricing for the two AiRScouter headsets closer to the launch on June 15.
[Thanks Tony!]