NEC TeleScouter offers wearable AR with Borg style

NEC has launched a wearable computer, the NEC TeleScouter, intended to allow fieldworkers to consult a virtual 16-inch transparent display projected in front of them while they go about their business. Consisting of a Brother AirScouter wearable display and a compact 500MHz ARM-based computer packing WiFi a/b/g and Bluetooth, the system currently targets industrial augmented reality (AR) applications, but NEC sees the future being far broader.
In fact, the target is AR that can remind you of the identity of acquaintances when you bump into them at parties, pull up information on products you've bought but haven't kept the user guide to hand, and other more personal applications. NEC is also working on the potential input and control methods, such as sensors which would allow you to tap your arm in different ways to trigger functionality.
The computer is a 140 x 90 x 55 mm box weighing 360g including a battery that, NEC says, is good for over 4hrs of continuous use. Inside there's 256MB of RAM and 2GB of storage (1.7GB of which is left after the low-footprint Windows CE 6.0 R3 Professional OS is installed), while connectivity includes support for an earpiece and microphone, as well as a camera input. With the latter, it's possible for remote workers to beam back footage of what they're seeing to a centralized control room, where experts can guide them through complex repairs and the like.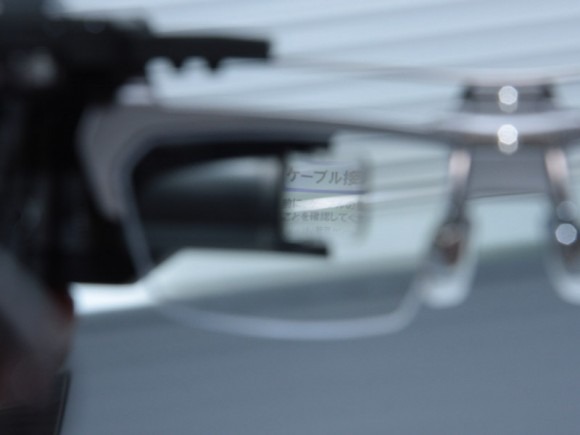 As for the wearable display, the AirScouter creates a virtual 800 x 600 image for one eye, and weighs 64g. It's capable of playing back several types of video, as well as more industrial data. Unfortunately it's likely that only businesses will consider the NEC TeleScouter at the moment: it'll start shipping on December 26, priced at 400,000 yen ($5,207) for the headset/computer combo itself, and 1,990,000 yen ($25,903) for the accompanying software and control system.
[via AV Watch]