BROFORCE brings pixel heat in testosterone-packed Beta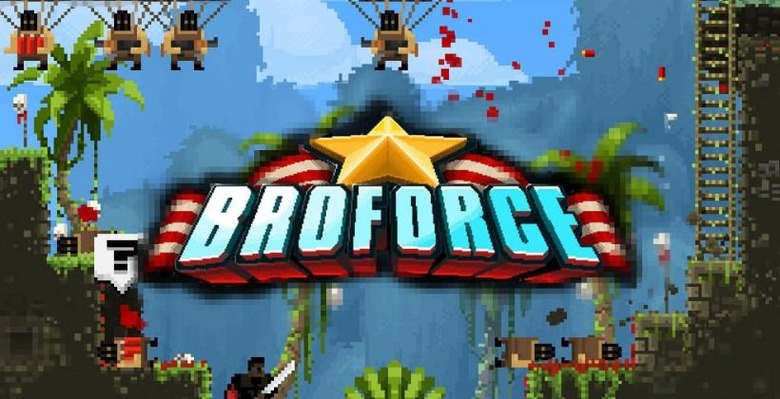 The developers at "Free Lives" have created a masterpiece of pixel madness. If we'd not already played Minimum earlier this month, we'd be certain that we've reached Peak Pixel. This is BROFORCE, and I hope I'm never caught not typing that game name without all capital letters.
This game has been in development for well over two years, having begun in April of 2012 in a dev event called Ludum Dare. There it received rewards for humor, fun, and graphics – and it wasn't anywhere near as explosive as it is today.
TIP: Make this video fullscreen before pressing play. It's also very LOUD.
A side-scrolling adventure game with up to 4 players at once, all firing rockets, machine guns, space pistols, or whipping around a sword. That's what you want. That's what BROFORCE is. It's a heaving beast of testosterone ready to make you into the all-American monster you always knew you were.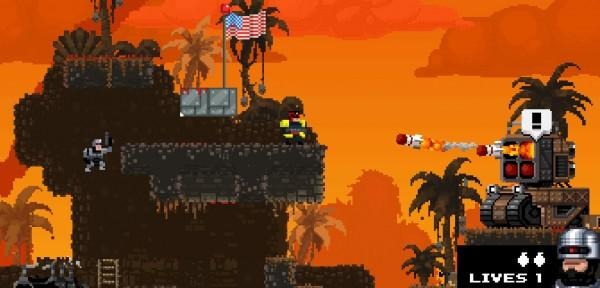 BROFORCE is currently a Steam greenlight Beta game that's available for play right this minute for a cool $15 USD. Over at Free Lives' BROFORCE page you'll be searing your eyes out with their multicolor wallpaper before you know it!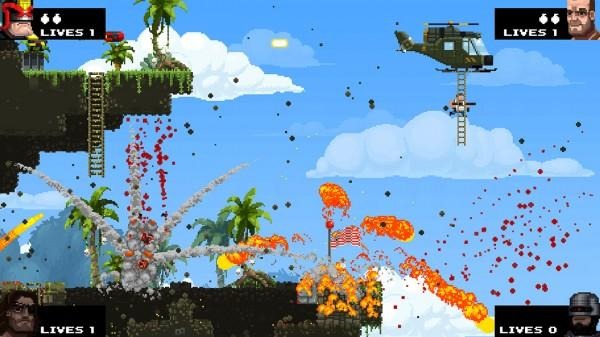 You're also able to play the original BROTOTYPE from 2012 for free right this second. Keep in mind it's not as powerful as the most developed version out there today – but you can blow up enemies in a rain of pixel blood, so why not give it a whirl?
For now we'll be waiting for the final version to drop some time later this year – and for the team to create an Android version so we can roll out on NVIDIA SHIELD Tablet sooner than later.