Hands-on with Brilliant's aptly-named smart home Control panels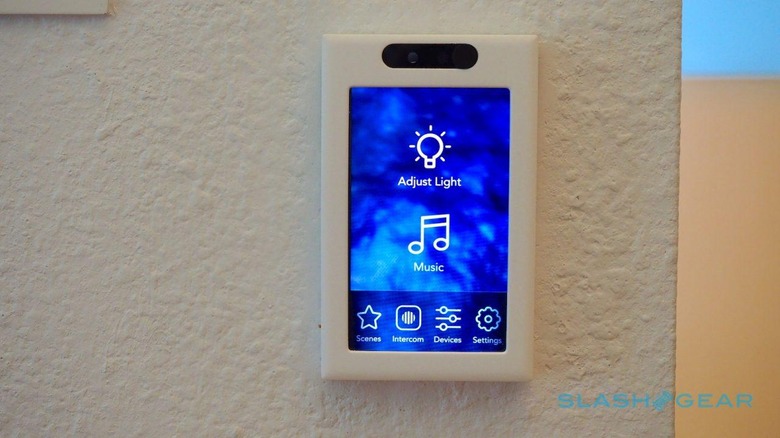 There's a ridiculous blind-spot in the smart home, and it's all about control. Our light bulbs speak to the internet, and our connected speakers stream from there, and we can adjust our thermostats from halfway around the world. When we're actually at home, though, actually having to pull out a phone or tablet to do something as simple as turning on the light is an oddly involved process. It's also something startup Brilliant believes it has the answer to.
When you call your company "Brilliant" you have to be pretty confident in what you're selling, but from playing briefly with the two-year-old startup's first product I suspect it's more than just ego. Brilliant's goal is to drag the light switch into the 21st century connected home, by replacing it with a touchscreen and voice control.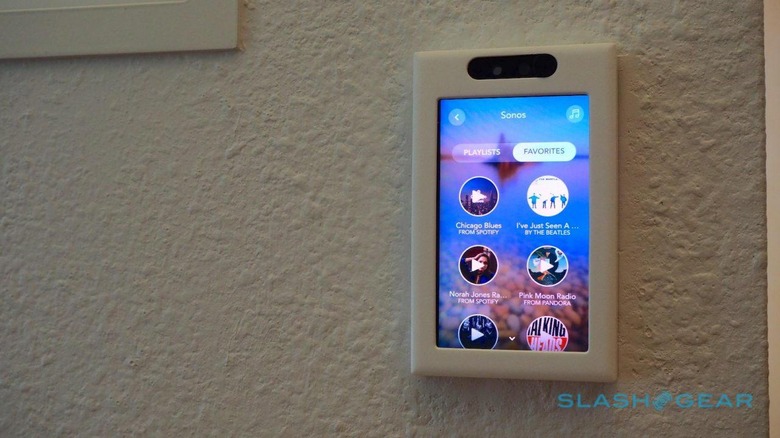 The Brilliant Control fits into the space on the wall where you'd usually expect to find a traditional light switch. Instead of that, though, you get a 5-inch 720 x 1280 touchscreen. It fits a single-gang box perfectly, but there are two, three, and four-gang versions as well: they add touch-sensitive programable strips alongside the display.
The obvious route would've been to take an existing Android device and figure out a way to mount it on the wall. That idea, Brilliant's chief product officer Scott Dunlap explained to me, was quickly dismissed. While Android devices may be flexible, they also tend to bury their options and controls in layers of menus and tabs. In contrast, Brilliant wanted to surface as much as possible, so that using the touchscreen would be as immediate as using a physical switch.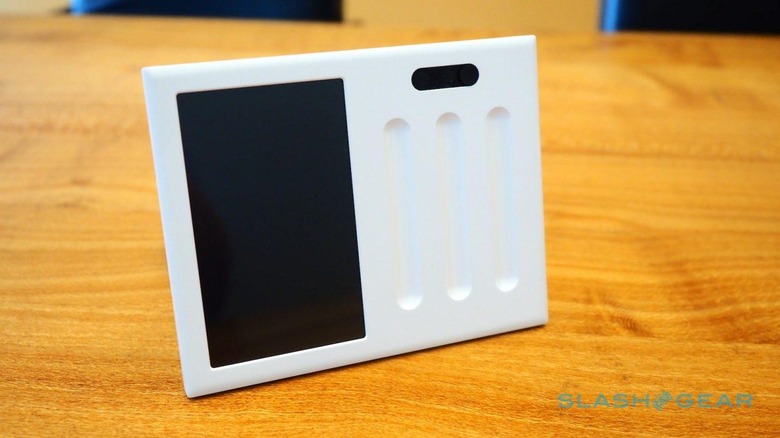 Instead, the company developed its own platform, built on Linux. Since it's wired into the 110V power that would've been supplying the regular switch, it can keep its WiFi and Bluetooth radios on all the time; power consumption in standby, Dunlap says, is around thirty cents of electricity per month. You can opt to have the various screensavers appear when the display isn't in use, or have the screen power down. Out of the box, there's support for Philips Hue, Nest's thermostat and cameras, Sonos' speakers, various connected locks, and other devices. However, Brilliant will also work with IFTTT along with hubs like Samsung's SmartThings, opening the door to a much broader range of devices.
There are also three voice assistants to choose between. Brilliant offers voice-activated control of Amazon's Alexa and, when it becomes available to third-parties, Google's Assistant, but the company also has its own agent. While that might seem like needless duplication, it's actually in recognition of the fact that neither Google nor Amazon's services are quite up to speed with home automation use, Dunlap explained to me.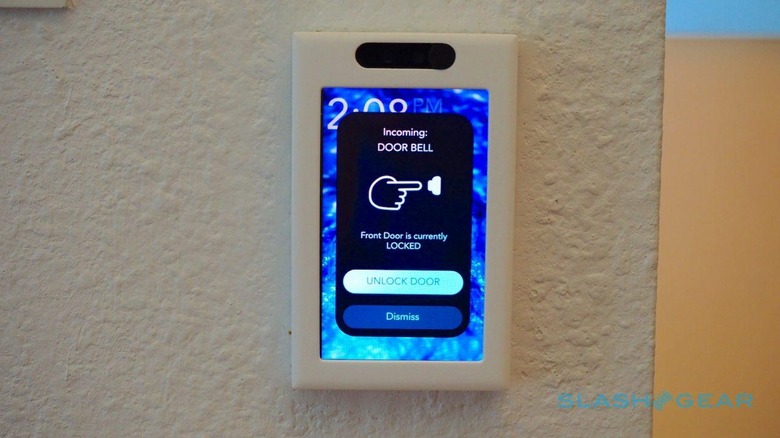 For instance, to use the Google Assistant to switch on lights as you come into the room, you'd have to say "Ok Google, tell Brilliant to turn on the lights in the living room." Brilliant's version, though, knows where you are because it knows where the control panel is installed; all you'd need say is "Hey Brilliant, turn on the lights." In the future, you'll be able to rename the agent, too; if you've ever wanted your own Iron Man Jarvis, here's your chance.
Brilliant designed the Control to play nicely with multiple units, but not be dependent on the cloud. After high-profile hub shutdowns like Revolv – which was acquired by Google and then promptly bricked – I was eager to find out just how Brilliant was handling the situation. Turns out, even if the company disappears the controllers will all keep working; the only cloud service that's involved handles the authentication of the mobile app for iOS and Android, if you're trying to log in remotely.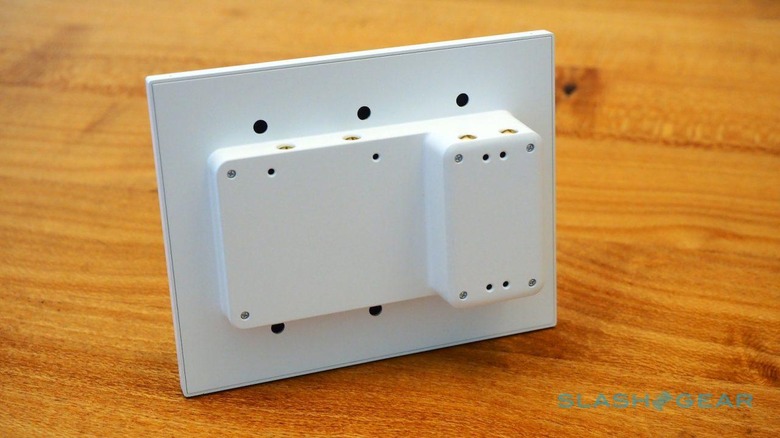 There are other safeguards. If the WiFi goes down, for instance, Brilliant switches over to Bluetooth for inter-controller communication. If the Bluetooth stops working, you can still use the touchscreen to turn the lights on and off. That just requires a swipe up or down anywhere on the screen.
Installation does demand that you turn the power off – electrocution isn't much fun – but once turned on the Control will automatically go scanning for any smart home tech it can find. From there it's a case of punching in your account credentials as required, either from the touchscreen itself or through your phone, and assigning different items to the room they're in. Subsequent Brilliant panels will copy the configuration across, so that you only need go through it once. If you have multiple homes, you can switch between them in the app.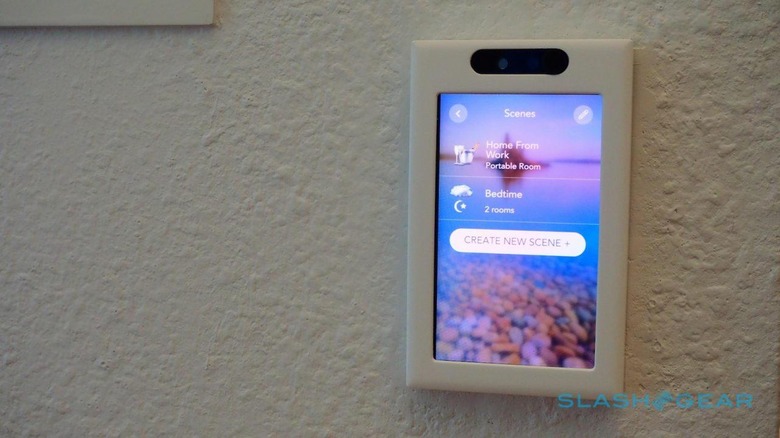 Each Brilliant Control automatically shows home screen buttons for the most relevant devices in the room. If you have Sonos speakers, for instance, the music shortcut will be front and center, allowing you to pick from playlists or channels, and then control playback and volume. Other devices are a further tap away, including things in other rooms.
A motion sensor above the display can trigger devices or scenes made up of multiple actions when you walk in. There's also a camera that allows you to use Brilliant as a video intercom; a physical privacy slider can cover it up, if you're coy. Eventually, Dunlap tells me, Brilliant might add support for "video Post-It notes", messages you could leave for others to find when they get home. For now, it's a quick way to communicate between controllers or with the companion app. The sliders can be assigned to whatever you prefer, whether just controlling dimming in the room or adjusting the light of a whole group of Hue bulbs. Alternatively, you could map it to Sonos volume, or something else.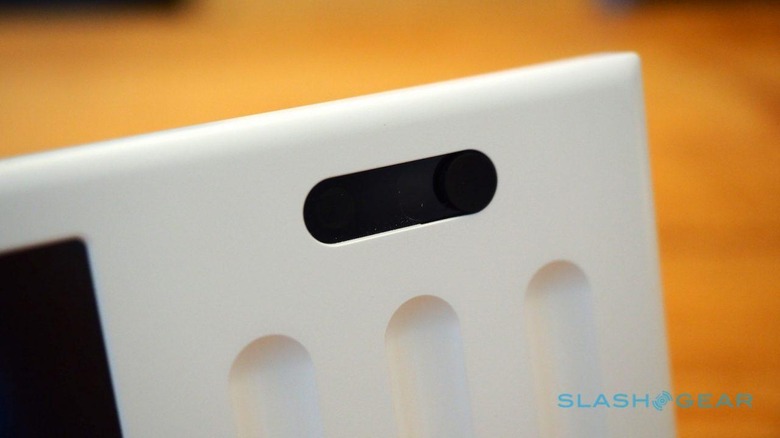 Brilliant isn't expecting to ship in earnest until around September this year. However, it's had units in public test homes since last November, gathering feedback about how people actually use the Control panel. Turns out, the response has been overwhelmingly positive, though with a few surprises along the way.
For a start, connected device use rises after Brilliant is installed. Sonos owners, for instance, apparently use their speakers around 30-percent more. However where the company expected voice control to be the dominant method, in fact 85-percent of interactions are completed through the touchscreen. Alexa use does increase the more Brilliant controllers are installed, but primarily for answering questions rather than operating smart home devices.
I'm a big fan of connected home tech, but have long been frustrated by the options on the market to actually control it. All too often the smartphone is made into the universal remote. That can be great if you're trying to complete a complex task, but it's seriously lacking in that important spousal-approval factor when all you want is to switch on the lights or pause your music. So far, Logitech's POP buttons have been my go-to for addressing that, but while they're flexible they can only do so much.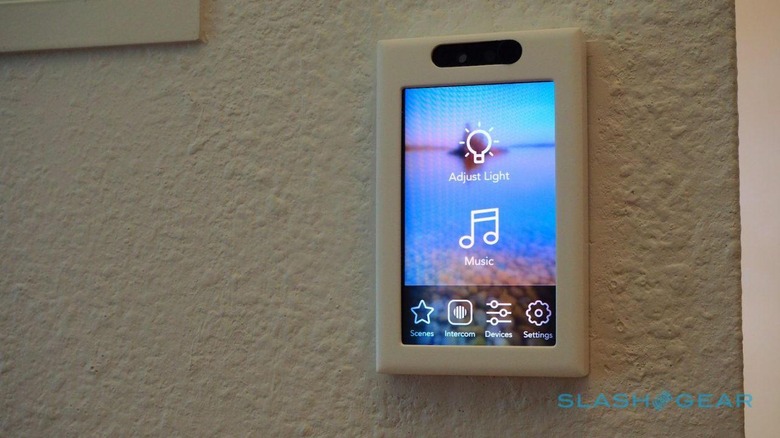 In contrast, Brilliant's controllers demand a little more work for the setup, but neatly bridge the familiar old light switch paradigm and the brave – and confusing – new world we're seeing of hundreds of different connected devices from many different manufacturers. At $199 for a single-gang unit – rising in $50 increments until you get to the $349 four-gang – they're actually cheap in comparison to the previous embedded touchscreen controller options, which usually demands a custom installer come out and fit you a bespoke system.
That can set you back tens of thousands of dollars, so it's unsurprising that Brilliant saw strong demand in its limited preorder phase in February. The company isn't saying exactly how many were bought, but Dunlap did reveal that the typical number per buyer was 2-5; one early-adopter splashed out on around seventy, to spread across his four different properties. If you're interested, Control sales should open up again later this year.
MORE Brilliant
This post was updated to clarify some voice agent details