Bollinger's B1 and B2 electric SUV and pickup have painful price tags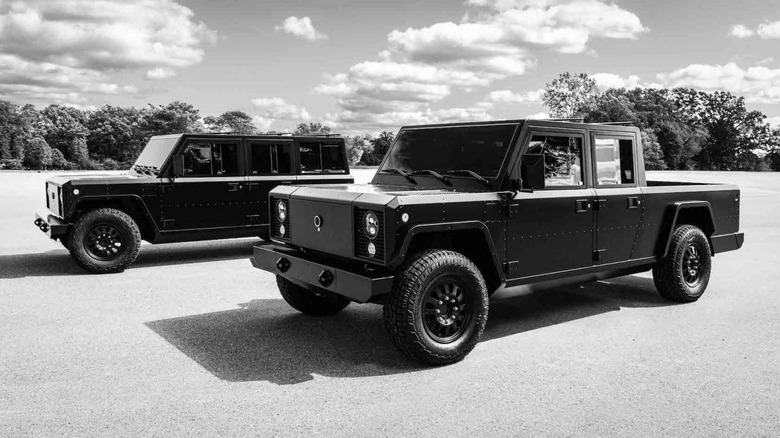 Bollinger Motors has priced up its all-electric SUV and pickup truck, and if you thought that the burly, clean-cut styling would mean a similarly mainstream sticker, think again. The automaker has been working on the B1 and B2 – the SUV and pickup, respectively – for several years now, but has only just told potential drivers how much their rugged EV will set them back.
The numbers are fairly eye-watering. Both the B1 Sport Utility Truck and the B2 Pickup Truck will start from $125,000, Bollinger confirmed today. The automaker is now taking $1,000 refundable reservations for those wishing to stake a place in line.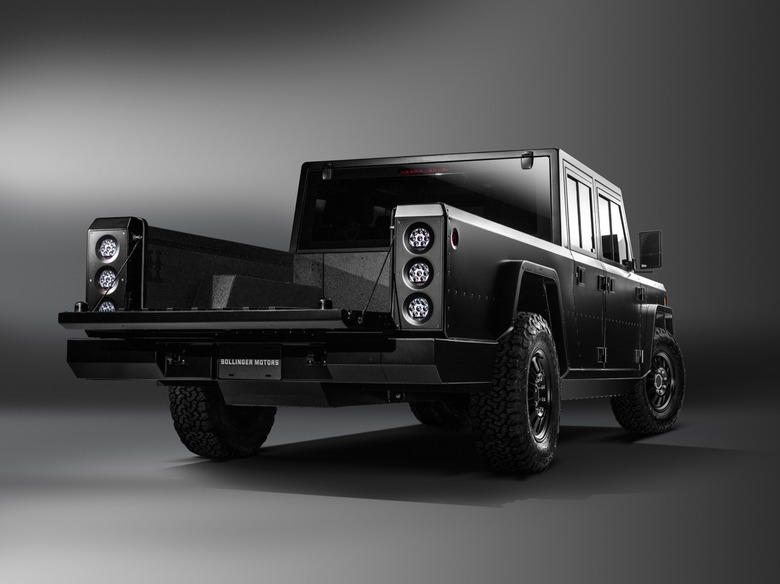 That's a serious chunk of change for an unproven company. Bollinger broke cover in 2017 with the B1 two-door, an electric reinterpretation of the classic Defender. Slab-sided and charming in a toy-truck sort of way, an apparently basic design hid a number of interesting features, like a pass-through tunnel that allows long cargo to run the entire length of the vehicle from bumper-to-bumper.
The B1 four-door followed most recently, alongside the B2 pickup. Both will have a 120 kWh battery pack, Bollinger says now, running dual motors for all-wheel drive. There'll be in-wheel portal gear hubs and 15-inches of ground clearance for true off-road practicality.
Payload capacity will be 5,000 pounds. 614 horsepower and 668 lb-ft of torque should add up to a 4.5 second 0-60 mph time, Bollinger promises, while top speed will be 100 mph. Ground clearance varies from 10- to 20-inches, and there's a two-speed Hi/Lo range gearbox on each model.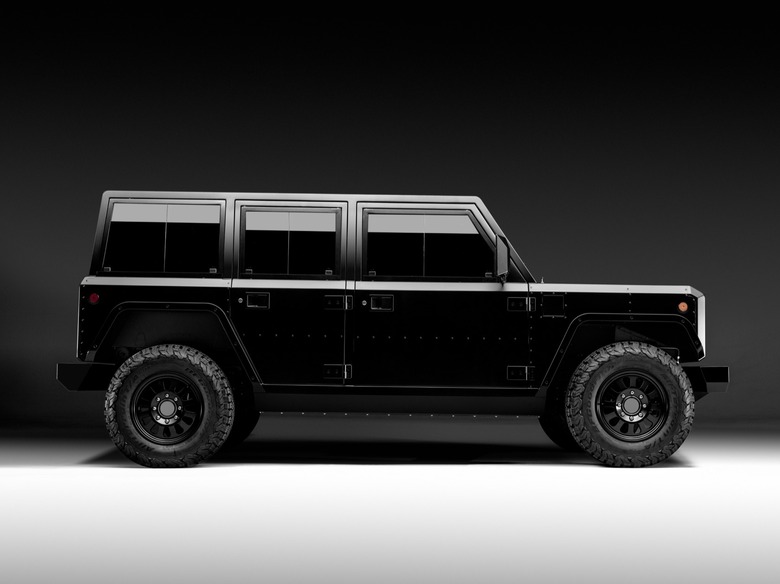 They're impressive numbers for an electric truck, certainly, but it's hard to get past that upfront cost. Bollinger says that it's the craftsmanship and the fact that the two vehicles will be low-volume that's to blame for that, not to mention the fact that they'll be built in the US. "This level of detail is labor-intensive to produce, but it's important that we stay true to our DNA," the company says. "These trucks deliver a level of performance unlike anything on the market or coming to market."
All the same, it pits the B1 and B2 against some expensive competition. While electric trucks are in relatively short supply right now – though that will change as players like Rivian and Tesla wade into the pickup segment – there are plenty of luxurious SUVs or off-road specialists that fall into the same sort of price bracket.
Rarity, then, might count significantly in Bollinger's favor. Production of the B1 and B2 is set to begin in 2020, with the automaker suggesting the first deliveries will take place in 2021. Sales and servicing will be carried out through independent dealers.