Boeing 787-9 Dreamliner Completes Its Maiden Voyage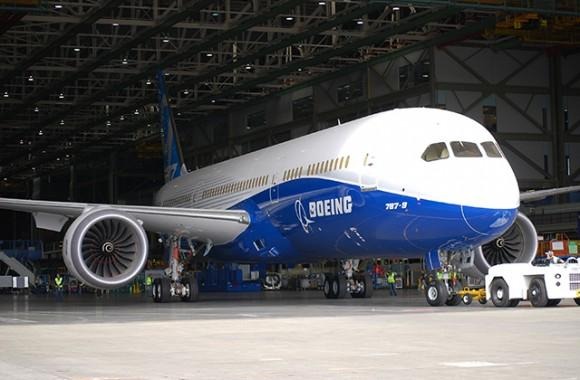 Boeing has announced that the latest version of its new 787 Dreamliner has completed its maiden voyage. This version is called the 787-9 and the aircraft flew for the first time on September 17 signaling the beginning of a comprehensive flight test program for the aircraft. The flight test program will lead to certification and delivery by the middle of 2014.
The 787-9 is a new member of the efficient family of aircraft and its maiden voyage was five hours and 16 minutes long. The aircraft took off from Paine Field in Everett , Washington at 11:02 AM and landed at 4:18 p.m. at Seattle Boeing Field.
The first 787-9 aircraft is scheduled to be delivered to air New Zealand next year. The aircraft climbed to an altitude of 20,400 feet increase at an airspeed of 250 kn, equating to about 288 mph. That speed and altitude are customary for an initial flight. During the flight, onboard equipment sent real-time data to the flight test team on the ground in Seattle.
The 787-9 is powered by a pair of Rolls-Royce Trent 1000 engines. The 787-9 also has a fuselage that is stretched by 20 feet making it larger than the 787-8 allowing the new version to carry an additional 40 passengers an extra 300 nautical miles. The 787-8 fleet has been plagued with problems. Several aircraft suffered battery failures leading to the FAA grounding the entire fleet for a time. After a temporary fix was applied to the batteries, aircraft were again allowed into the air. However, another 787-8 battery caught fire during a flight after the fleet was allowed back into the air.
SOURCE: Boeing