For most, GoPro is the consummate track-day camera, but along comes BMW with an even more polished integration between action-cam and "The Ultimate Driving Machine." The German automaker has cooked up a new version of its BMW M Laptimer app complete with full support for GoPro cameras, courtesy of the GoPro Developer Program announced this morning.
M Laptimer is BMW's telemetry-recording software, linking with the company's cars and storing race day details for later review. It's already been able to automatically figure out when you start and finish a lap, overlay your route onto a satellite map of the track, and give you metrics – like engine speed, gearing, and other factors – as you drive around.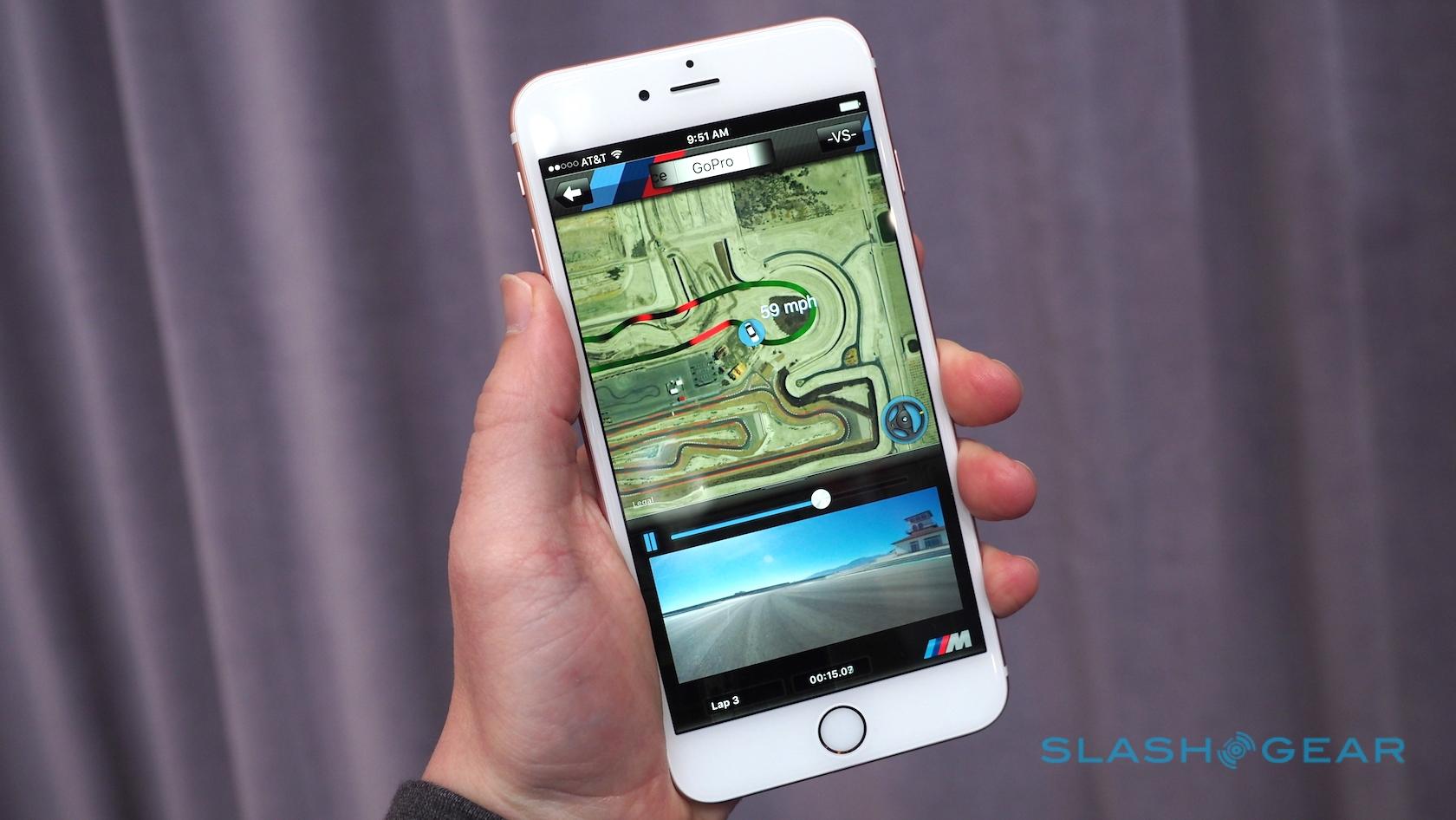 With the GoPro integration, meanwhile, there's a whole other level of information thrown in. The app can start and stop the GoPro recording itself, and synchronizes the footage with the rest of the telemetry.
So, you can not only see what speed you entered a corner at, and in which gear, but – depending on where you've mounted the camera, of course – whether you were following the best line, too.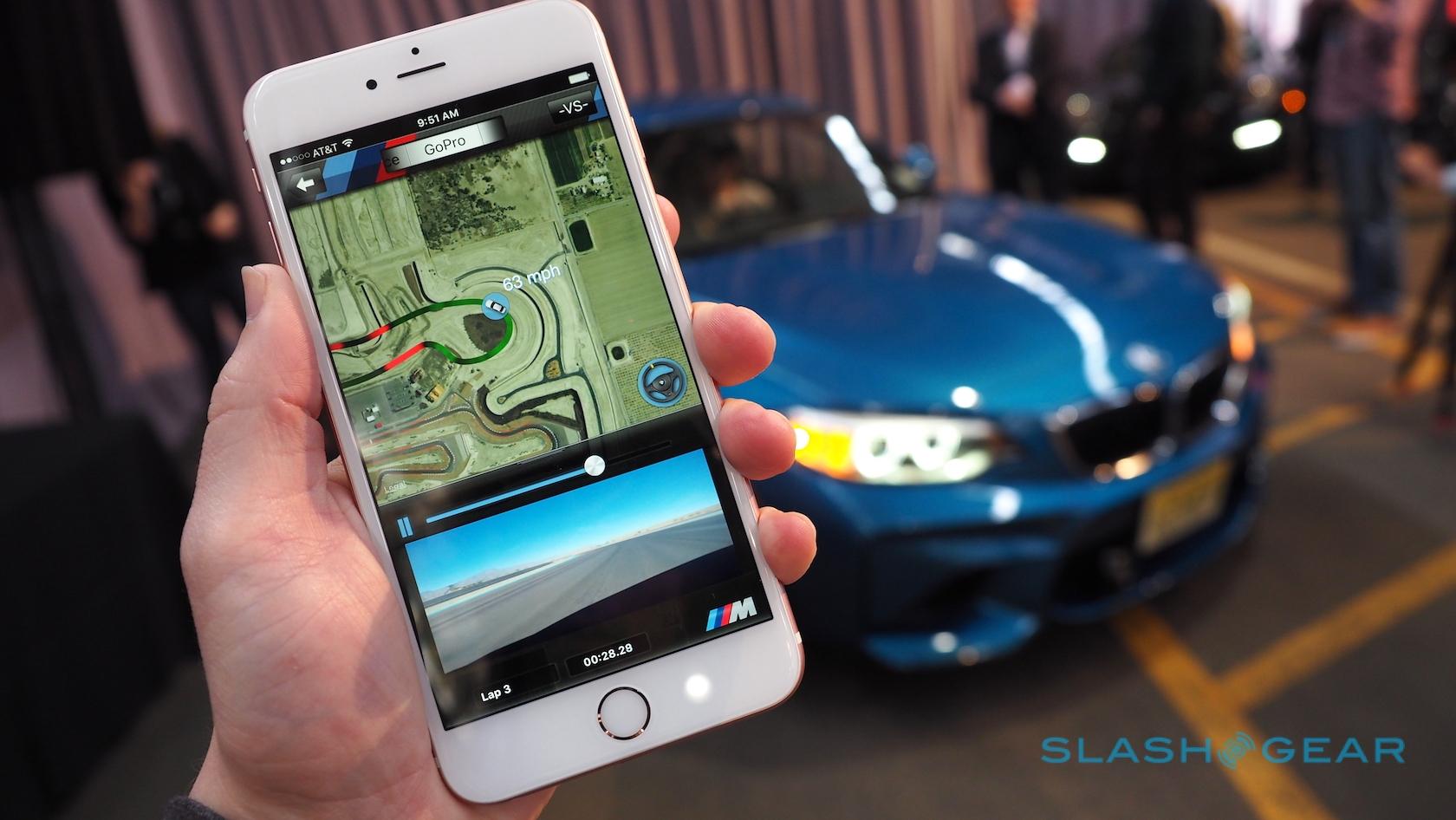 The M Laptimer app is a free download for iPhone, though your car will need to have the BMW ConnectedDrive option installed. Then, the two connect either via USB cable or Bluetooth, and link through WiFi to the GoPro itself.
Once that's done, everything is managed from the car's infotainment system, rather than encouraging you to look at your phone. To avoid distraction, the preview of the video is only shown while you're stationary, so that you can angle the camera appropriately; that stops playing once you're underway, so that you can focus on the track.
NOW READ: 2016 BMW M2 first-drive
It's not the first time we've seen BMW work with the camera company. Back in mid-2014, select BMW and MINI cars gained the ability – courtesy of their companion iPhone apps – to remotely start, stop, and preview GoPro recordings through the infotainment system.
That integration, however, lacked the telemetry sync of the new system BMW demonstrated today with the help of a shiny blue, brand-new 2016 BMW M2.
Update: BMW says that the GoPro integration will go live in an app update this Summer. At that point, the iDrive screen will give access to the name of the currently connected camera (useful if you have more than one mounted to the car), a live preview image, WiFi and battery power status, and the ability to remotely turn off the GoPro altogether.
The M Laptimer app records details on throttle, speed, brake input, steering angle, engine RPM, fuel level, and g-force during the drive. Meanwhile, there'll be six presets for camera modes: Leisure Drive Facing Out, Night Driving, Sport Drive Facing Out, Drive Camera Facing In, Winding Road Time-lapse, and Straight Road Time-lapse.
It'll work with the HERO3 or later cameras.