BMW i8 due June 2014 as powertrain finalized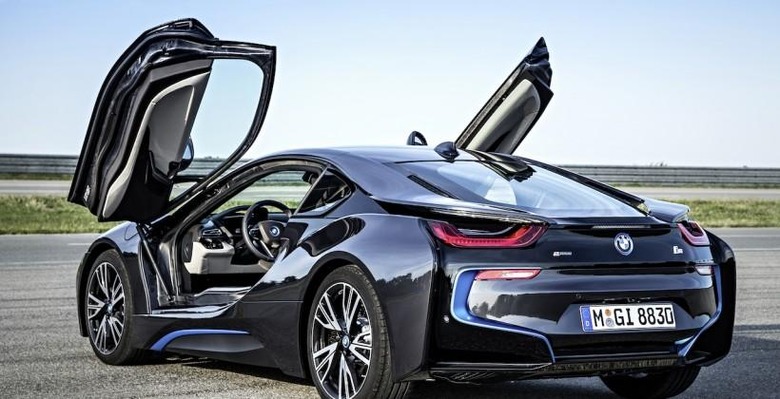 BMW's i8 hybrid supercar will start reaching preorder customers in June, with the German marque finalizing the 362HP powertrain ahead of production kicking off in April. Demand during presales – open since fall 2013 – has already exceeded BMW's expected ramp-up production, the company says, despite the not-inconsiderable $132k+ sticker price.
For the money, we now know you'll get both a 231 HP three-cylinder gas engine using BMW's TwinPower Turbo system, and a 131 HP electric motor. They contribute 236 lb-ft and 184 lb-ft of torque respectively, for a total of 420 lb-ft, with power stored in a 5.2 kWh Li-Ion battery pack slung low for better weight distribution.
As with the BMW i3, the i8 will operate in either hybrid or all-electric modes; in the latter, it's good for a top speed of 75 mph and up to 23 miles of range on a full charge. At the other extreme, in Sport mode it'll hit 155 mph (where the governor kicks in), with 0-62 mph taking just 4.4 seconds.
BMW says mid-range acceleration is also notable, with the i8 going from 50 to 75 mph in 2.6 seconds.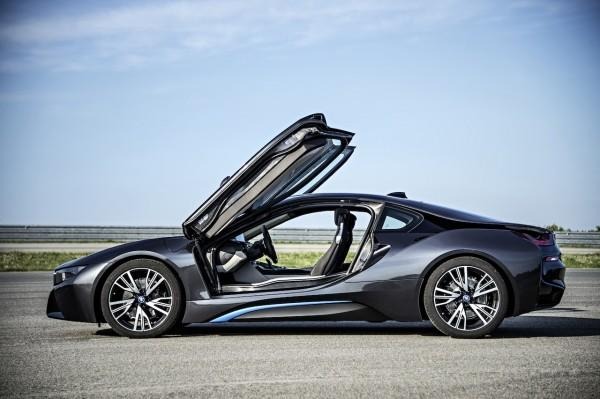 Recharging takes around 2-3 hours depending on the charger type, though that's likely just for the higher-powered sockets in Europe, where i8 deliveries will begin initially. For the US, a 110V domestic supply will probably take considerably longer, as we've seen with other electric cars; BMW will presumably be pitching its i Wallbox fast-chargers for its North American buyers.
Overall power consumption with the final eDrive drivetrain works out to an equivalent of 134.5 mpg (imperial) in the EU test cycle. Real-world figures are more in line with 35-56 mpg (imperial), BMW suggests, depending on where you're driving.
The i8 will also be the first production model to offer laser headlights as an option, though they won't be added to the order sheet until fall 2014.