BMW i3 unofficially priced up for US and Europe ahead of November debut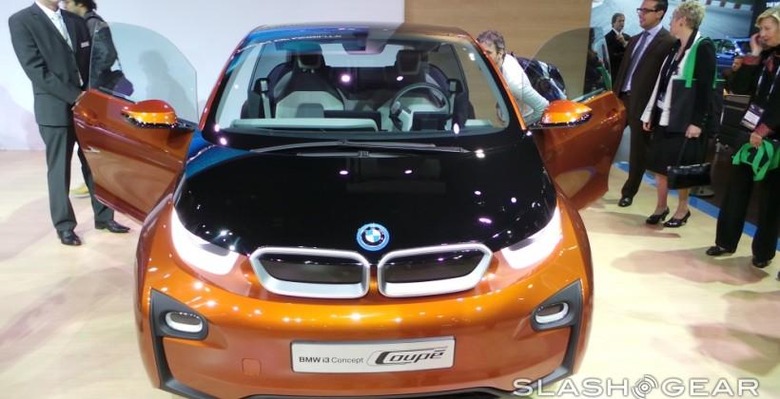 BMW's i3 electric car will be priced from $34,500 in the US, the German company has hinted, with the range-extending gas engine to be a roughly $2k option when the car hits forecourts in January 2014. Europe will get the i3 first, Autoblog reports, with sales and leasing beginning in November from around €35,000 for the 168 HP electric-only version of the angular eco-friendly car.
Your money – with those figures not yet officially confirmed, but apparently based on "ballpark" figures from BMW execs – gets you a 22 kWh li-ion battery powering an electric motor mounted over, and driving, the rear-axle. It's good for 184 lb-ft of torque, with a range of up to 100 miles depending on driving style and which regenerative-braking mode you're in.
BMW i3 eyes-on:
However, BMW will also offer a second version of the i3, pairing the electric motor with a small gas engine – a two-cylinder, 600cc one, to be exact – that can recharge the battery when it's running low. Similar to the Cadillac ELR, the traditional engine never actually drives the wheels, only works as a generator to roughly double the range you'll get from the i3.
That option will come in at around $2,000 in the US and €2,000 in Europe, it's said.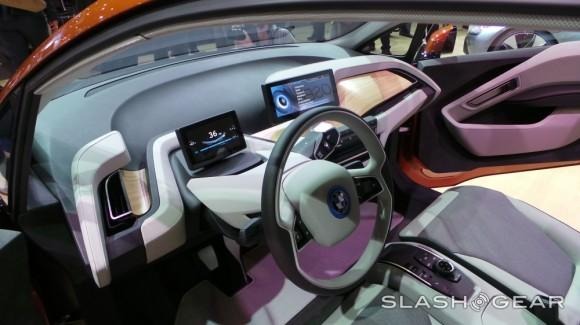 Altogether, the pricing is ambitious. Cadillac is yet to confirm a sticker price for the ELR, but there are already estimates that the luxury EV will come in at around $60k-$70k. Even after raiding BMW's (likely well-stocked) options list, the i3 should be relatively affordable in comparison.
What toys will be standard remains to be seen. The concept i3 we saw back at the LA Auto Show in November last year had twin displays, i-Drive, various infotainment and navigation features baked-in, and smartphone integration; some of those are likely to be carried over to the production model, but BMW is yet to confirm which. However, the garage charging station for fast-refuels at home will be a cost extra, it's suggested.
VIA Engadget