Watch BMW's Concept i4 teaser give its electric future a shape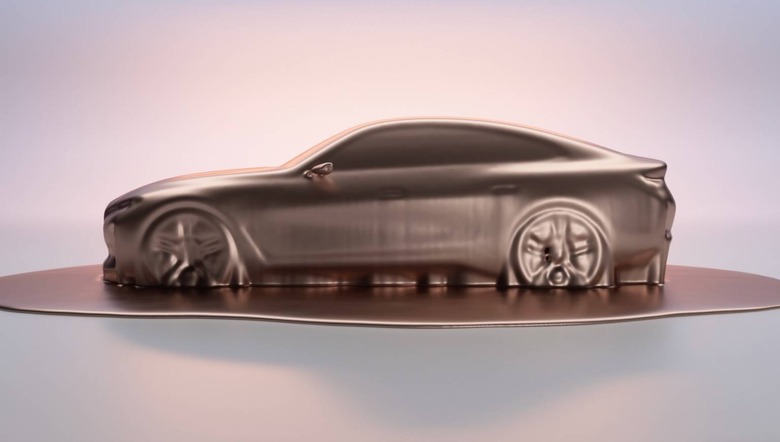 BMW is dropping some heavy hints about its first all-electric Gran Coupe, with a liquid metal teaser for the BMW Concept i4 previewing what we can expect from the upcoming plug-in. The new car will be BMW's first all-electric sedan, and is set to make its official debut at the Geneva Motor Show 2020 early next month.
Unsurprisingly, BMW isn't stinting on hyperbole around the reveal. "The BMW Concept i4 heralds a new era in Sheer Driving Pleasure," the automaker says breathlessly, "it provides a whole new take on the dynamic excellence for which BMW is renowned and blends a modern, elegantly sporty design with the spaciousness and practicality of a four-door Gran Coupe – all while generating zero local emissions."
We'll forgive BMW its enthusiasm, though, because it's fair to say the Concept i4 – and the BMW i4 production model expected to follow after it – is a big deal for the company. Until now, the automaker's strategy for electrification has been fairly compartmentalized. The mainstream range has offered select plug-in hybrids, but the more ambitious i3 and i8 EVs and hybrids have been kept apart.
With the industry shifting toward electric, though, that delineation was looking increasingly unsustainable. BMW's moves to mainstream its EVs will start with the iX3 electric SUV, which will use the fifth-generation of the company's eDrive system. That packages the electric motor, system electronics, and the transmission into a single unit.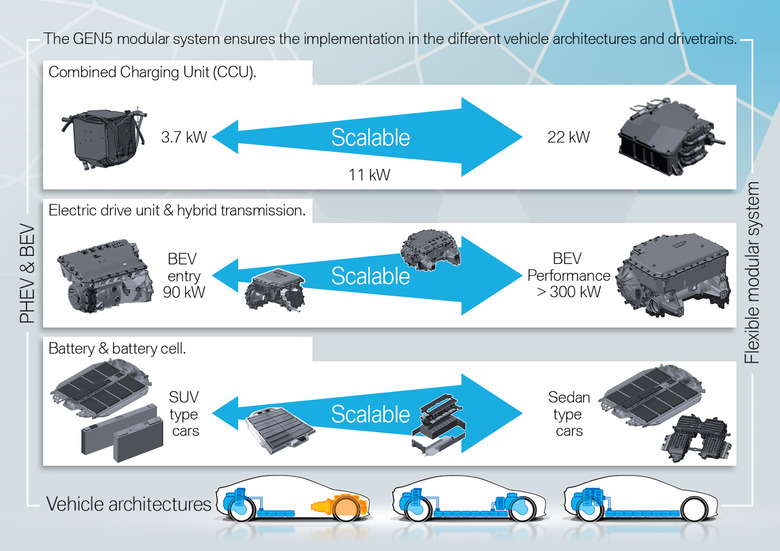 The result, BMW claims, is a smaller and lighter package, as well as a more efficient one. Indeed, the ratio between motor output and drive system rate has been improved by around 30-percent compared to the old eDrive, BMW suggests. It still offers the flexibility to switch up what power of motor is included, and the automaker will be free to use it in all-wheel drive, front- or rear-wheel drive, or hybrid configurations.
Exactly what it'll do in the BMW Concept i4 remains to be seen. All we have so far is a teaser of the general shape of the car, a smoothly contoured four-door with a sweeping fastback trunk. It could easily be mistaken for the profile of one of the company's regular internal-combustion vehicles, in fact, and that's probably no bad thing.
Previously, BMW has suggested that it could outfit the BMW i4 with around 390 kW or 530 horsepower. That would be sufficient for 0-62 mph in around 4.0 seconds, along with a top speed clocking in at over 124 mph. With the new new 80 kWh battery pack, meanwhile, the automaker suggests the EV could drive for approximately 600 kilometers, or around 373 miles, on the WLTP European test cycle.