BMW i4 teases a 530hp electric sedan with big range boasts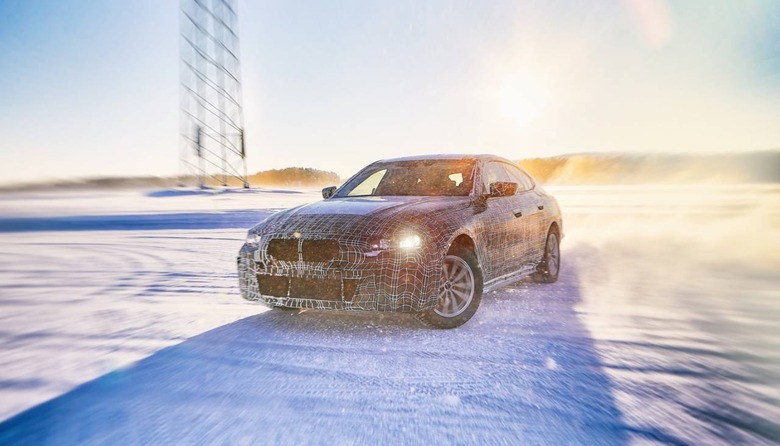 Ford might have thought it would get the lion's share of new EV attention this week, but BMW is aiming to upstage the Mustang Mach-E with news that the new BMW i4 is now in testing. The sleek "four-door coupe" will be all-electric when it pulls into dealerships from 2021 onwards, and the promise is V8 performance with zero emissions.
That's courtesy of a new electric drivetrain, which BMW is calling the fifth generation of its BMW eDrive system. We'll see that platform first in 2020, with the launch of the BMW iX3 SUV, followed by the BMW iNEXT, and then the BMW i4 after that.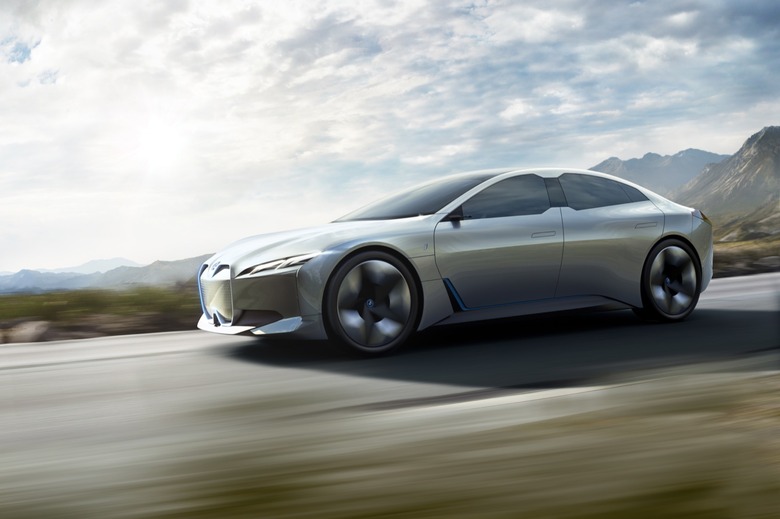 In the case of the BMW i4, the promise is around 390 kW or 530 horsepower. That's enough for 0-62 mph in around 4.0 seconds, BMW promises, and a top speed in excess of 124 mph. It'll be paired with a new 80 kWh battery pack, which the automaker says should be good for approximately 600 kilometers, or around 373 miles.
The battery will be developed in-house, and mounted down low under the passenger cabin. Combined with BMW's compact motors, it'll mean the i4 can be relatively low and sleek. Like the automaker's existing Gran Coupé models, there'll be a combination of coupe-esque styling with the practicality of four doors. BMW also says that the rear passengers should be well catered for with easier entry and exit, along with more space in the rear.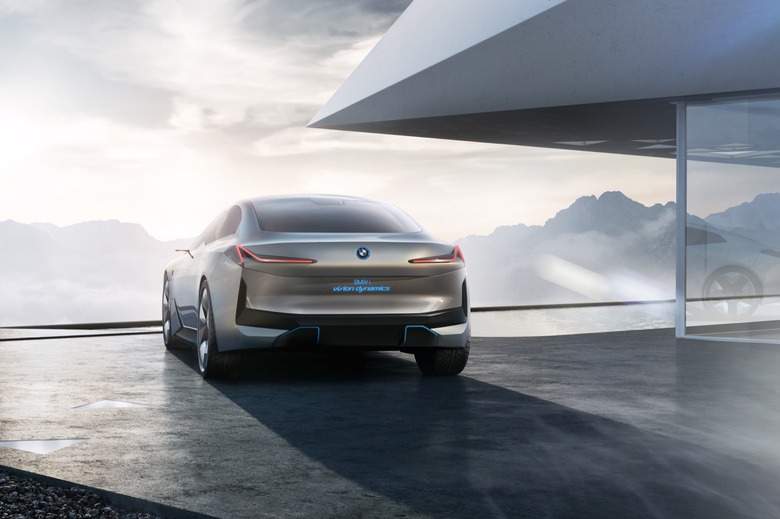 As for charging up, BMW has designed its system to handle up to 150 kW supplies. That means a 0-80 percent charge in around 35 minutes, or approximately 62 miles of range added every six minutes. The battery itself is modular, which will allow different sizes for different cars.
It'll also be more flexible, since BMW intends to still keep making plug-in hybrids too. The same charging and battery systems will be fitted to cars like the 3 Series Sedan plug-in hybrid, for example.
Listen to BMW, and you'd certainly think the automaker was poised for an EV revolution. It's been some time coming, however. Though the automaker was quick off the mark with cars like the i3 and the i8, since then it has been relatively slow to embrace widespread electrification beyond those fairly niche models. Plug-in hybrids have been more prevalent, but BMW has held off from making a purely electric vehicle to directly take on, say, Tesla.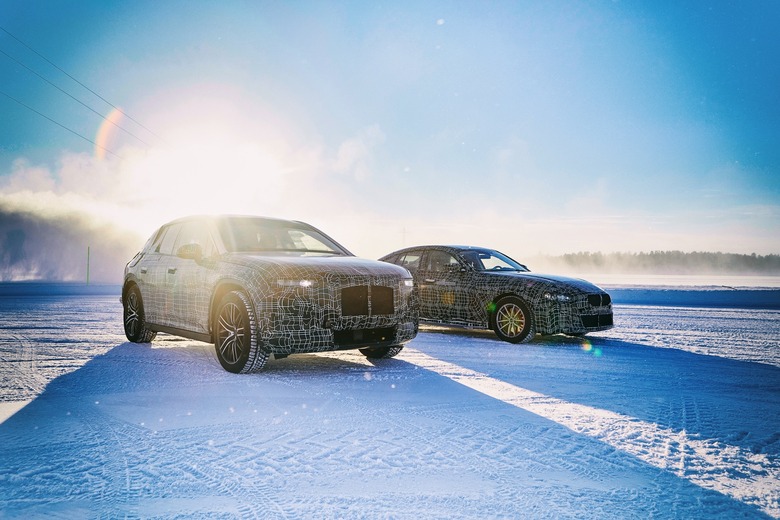 The question now is just how much BMW can deliver on. 373 miles of range is impressive, certainly, though it's worth noting that BMW is using the European test cycle: that's invariably more generous with its results than the US EPA tests. Indeed, Ford's Mustang Mach-E is a good example of that, with US range being quoted as an estimated 300 miles, while European range is a quoted 370 miles. BMW's i4 certainly looks smart, and distinct from the rest of the automaker's line-up, but it'll be playing catch-up when it arrives from 2021.