The BMW 8 Series sounds incredible: Check out the video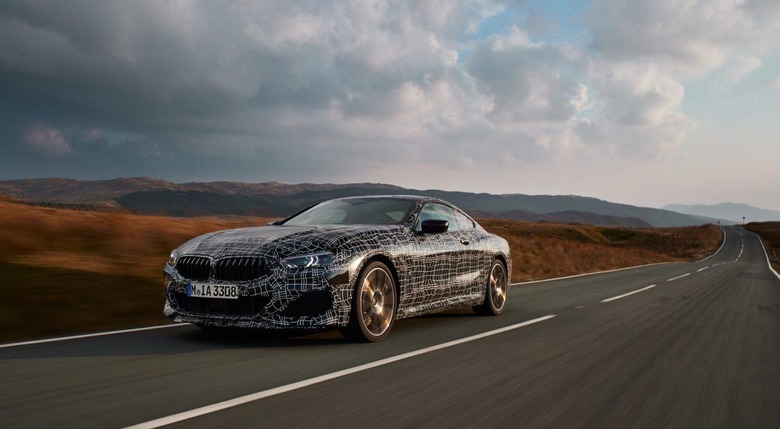 Scratch one of our big concerns about the upcoming BMW 8 Series: this video of the upcoming GT coupe proves it'll have the right soundtrack. BMW has been testing the new grand tourer out in Wales, and that makes for some excellent scenery against which to enjoy the camouflaged car's raucous exhaust note.
Previewed as the BMW Concept 8 Series we drove back in 2017, the car will slot in at the top end of BMW's line-up. There, it'll take on luminaries like the Aston Martin DB11 and Mercedes' S-Class Coupe. BMW, it seems, is aiming to fall somewhere in-between the two, relying on its drive mode system to switch the 8 Series between the extremes of performance and comfort.
The video doesn't contain much in the way of technical surprises. BMW had already given in to the urge to spill the headline features, confirming the 8 Series will get a 4.4-liter V8 with 530 horsepower and 553 lb-ft. of torque. The latter makes an appearance at just 1,800 rpm, too, so there'll be no shortage of low-end grunt.
As for the transmission, that's a reworked 8-speed Steptronic, which BMW says should shift faster than before. There's permanent all-wheel drive, though biased toward pushing power in the direction of the rear wheels. They get steering of their own, too, which should help tighten up turns at lower speeds while improving stability at higher speeds.
Active roll stabilization will be an option, Jos Van As, head of chassis development, confirms. Of course, as a grand tourer the 8 Series can't just go screaming everywhere. It's also designed to go long distances with the chassis soaking up bumps and imperfections in the road.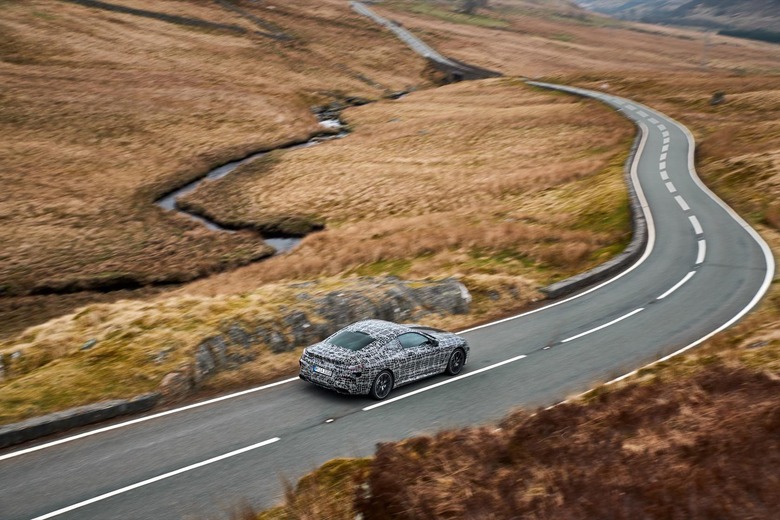 "The 8 Series is a gentleman's racer," Christian Billig, head of drivetrain integration, says of the car. "You can put the vehicle through its paces if you want, but you don't have to. If you drive the vehicle normally in everyday life, you can do so without attracting attention, without frightening anyone."
Final specifications, not to mention the final design, will have to wait until later in the year. BMW has confirmed that the 8 Series Coupe will go on sale sometime this year – whether that's in the US as well, we don't know – as the BMW M850i xDrive Coupe, and it'll have more than one body style, too. An 8 Series Gran Coupe, with four-doors, is also on the cards.